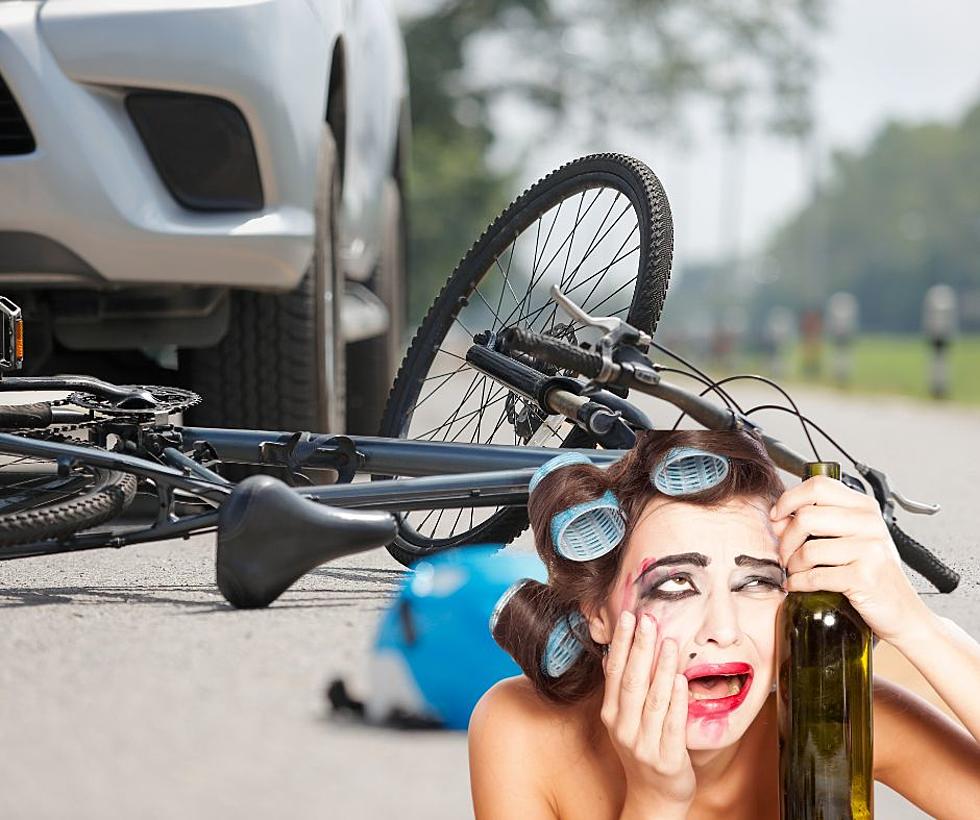 Drunk Wisconsin Lady Nails Dude on a Bicycle
TSM Rockford
Thanks to CodeBlueCam we have this bizarre arrest footage of Wisconsin woman drunk in the middle of the day, after she ran over a guy on a bike...yikes!
November 1st, 2022 officers in Lodi, Wisconsin were called to a gentleman that was on a bicycle, that got hit by a car. The man was put in an ambulance and taken to the hospital. It turns out that the injuries weren't severe and he was pretty dang lucky.
The vehicle tried to pull a "hit and run" but witnesses noticed the vehicle and called 911. Marie was soon pulled over and an interesting exchange was captured on video, we will get to that in a minute.
Marie claims she had just left Rockford Illinois were she was with her father, but had to hurry back to Lodi, Wisconsin to pick up her kids. She even claims she was driving so fast from Rockford...that she got a speeding ticket. At one point she says she stopped at home, BEFORE going to pick up the kids. That is when she plowed over a dude on a bike.
So what do you think Marie did when she got home? Why was she in such a hurry to get the kids when she stopped home and apparently did a little boozin'? How else would she stink of alcohol so strong that this officer picked up on it right away?
Marie did cooperate for the most part, and was eventually cuffed and charged with felony hit and run causing bodily harm, and being intoxicated while driving. Check out this video of the arrest:
The 25 Funniest Google Reviews of Illinois Jails
Why do jails, prisons, and correctional facilities need to be reviewed? Apparently, to make people laugh.