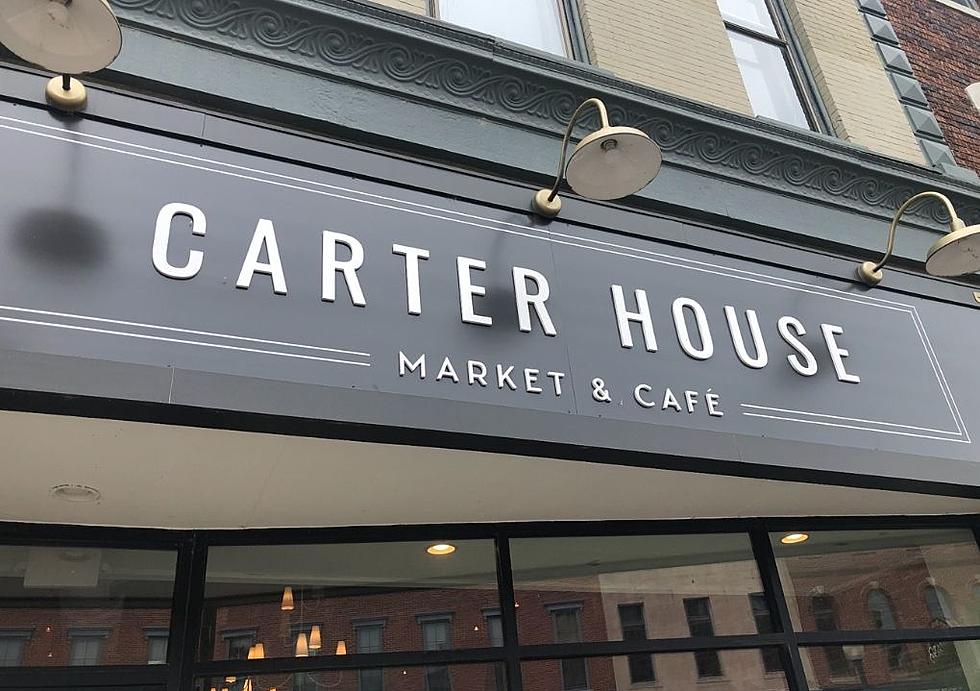 Downtown Cedar Falls Restaurant Grand Opening Weekend
KM
The newest addition to Downtown Cedar Falls is finally open for business.

Several months ago, we reported that a new restaurant was in the works on Main Street in Cedar Falls. Carter House Market & Café is located right in the heart of Downtown and is located right next to the historic Black Hawk Hotel which is owned by the same company.
According to their website, Carter House has a takeout-friendly menu with items like sandwiches, salads, and even picnic basket meals. Some other items they'll have include charcuterie boards, lasagna, and even deli sides.
Along with something to nibble on, the eatery is also selling bottles of wine.
The restaurant's ultimate goal on their website reads, "We hope this concept meets folks where they are in COVID and post-COVID times; farm to table becomes farm to lunchbox, to pantry, to picnic, to party! It's our goal to bring good quality food wherever you are."
Carter House will be celebrating its grand opening weekend with several different specials
The restaurant had its grand opening on September 9th, and the rest of the weekend they will be having special deals as well. On Saturday the 11th of September, the restaurant will offer a special buy one get one deal on their charcuterie boxes, and there will be free samples of cheese from noon to one.
The restaurant will be open Tuesday through Sunday from 10am to 7pm.
The name "Carter House" is a tribute to the hotel's long history in Cedar Falls. After the hotel's Winslow era, the hotel went by the moniker of the Carter House. It was a major success but in the late 1870's it was destroyed in a fire. Following this tragedy, the hotel was replaced by the building that stands today.
Snake Alley in Burlington, IA
Burlington, IA is just one hundred and fifty miles away from Waterloo and a hundred miles away from Cedar Rapids is one of the most see attractions for tourists. Ripley's Believe It or Not! voted Snake Alley as the #1 Odd Spot in America.
Roseanne Barr Abandoned Iowa Mansion in Eldon, IA
I fell into a rabbit hole when I found out that
Roseanne Barr almost had a mansion in Iowa
. After seeing the current state of the property on Facebook, I was amazed that such an extravagant project could be so quickly overtaken by nature. Only two hours away from Waterloo, this abandoned field could have hosted some of the coolest and elite Hollywood parties in the Midwest. The current photos were taken by Gable Fry on a recent trip he took.