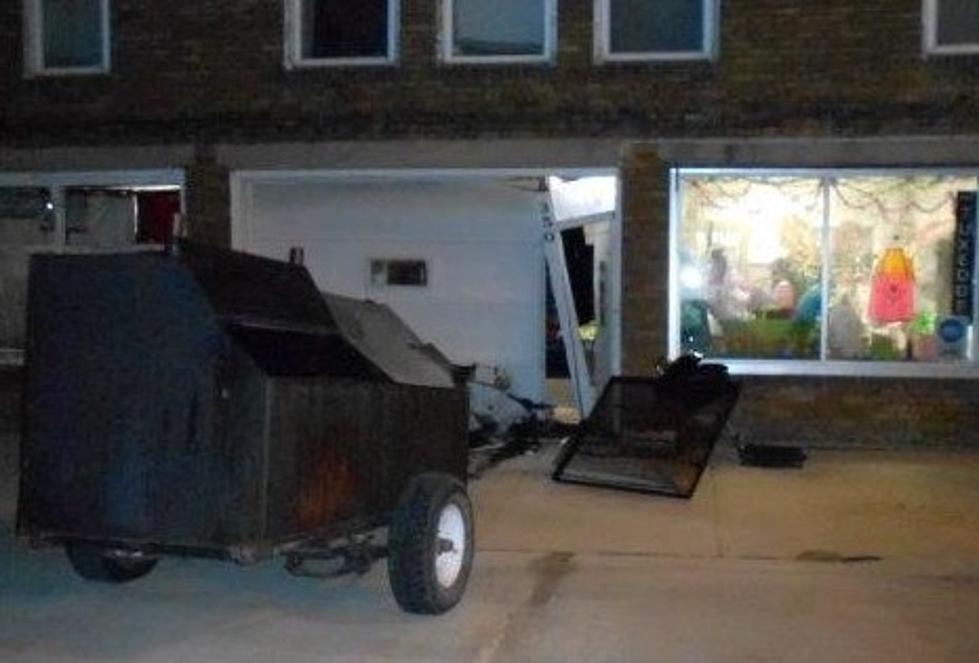 Deputies Called to Accident Involving a Building and a BBQ Grill
Photo from Fayette Co. Sheriff
The Fayette County Sheriff was called out to an unusual accident in Maynard early Saturday morning (April 13).

At about 4:20am, deputies responded to the report of a traffic accident on Main Street in Maynard, where a BBQ grill slammed into the front of a building that houses a business.
An investigation determined that 40 year old Thyron Mathews Jr. of Oelwein was driving a truck, hauling a specially constructed BBQ trailer, which came unhitched.
The grill skidded into the building, causing about $2,000 in damage to the business, and $1500 damage to the trailer-grill.
Mathews was charged with Failure to Use Required Towing Equipment.