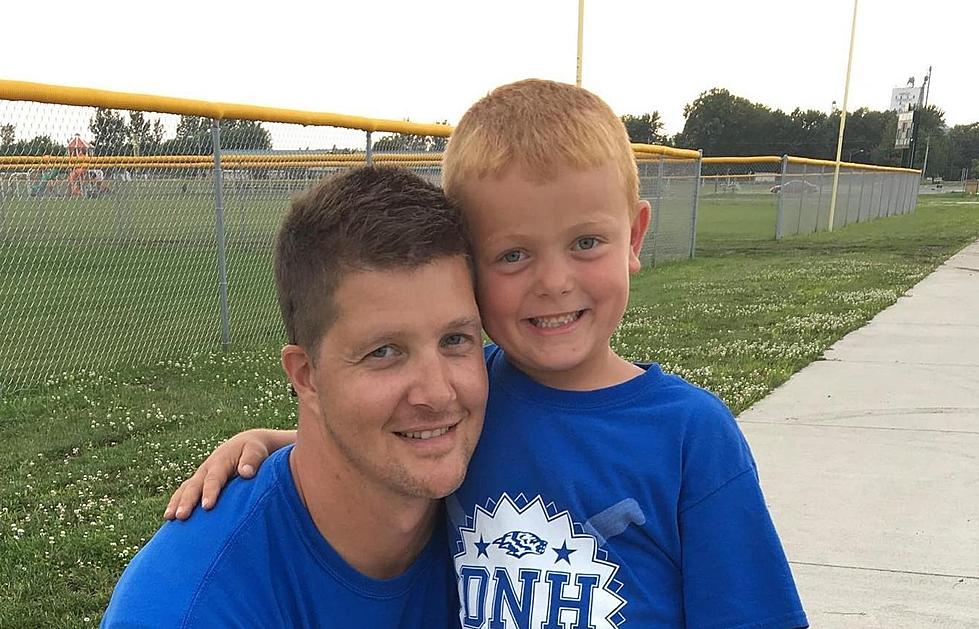 Collapsed Building That Killed Iowa Dad & Son Had Just Been Moved
Mrs. Dove's 3rd Grade Class, Facebook
The building that collapsed last Friday, killing an eastern Iowa man and his son, reportedly had just been moved before the collapse occurred.
According to the Waterloo-Cedar Falls Courier, 40-year-old Andy Kaufman and his 9-year-old son Beckett were killed when a barn collapsed near their home in the 9700 block of Viking Road, Friday night, July 16, at approximately 6:30 p.m.
Family friend and neighbor Trey Nuss told the Waterloo-Cedar Falls Courier he helped the family pour a new cement pad for the building "a couple weeks ago," and that the family "moved it from a different location. It was in their yard for a month or so on a trailer."
Nuss shared that the barn had been moved onto the concrete on Thursday, the day before it collapsed. He said the family had planned to fix it up and keep animals in it. They own goats, rabbits, ducks, and other animals. Nuss also shared, "What everybody needs to know is that Andy was so overly cautious with anything with his kids. There's no way if there was any danger that Andy saw that he would have had his kids anywhere near it."
Beckett completed third grade this spring at Dike Elementary School and was active in many sports. Andy coached seemingly every youth sport, from T-ball to flag football, including his son's teams.
Andy and Beckett leave behind their wife and mom, Brook, and four other children/siblings. As of Tuesday at 7 p.m., a GoFund Me page has raised more than $72,000 for the family. More than 1,000 people have made donations.
A joint funeral service will be held Thursday morning at 10 a.m. in Cedar Falls.
KEEP READING: Here are the best places to retire in America