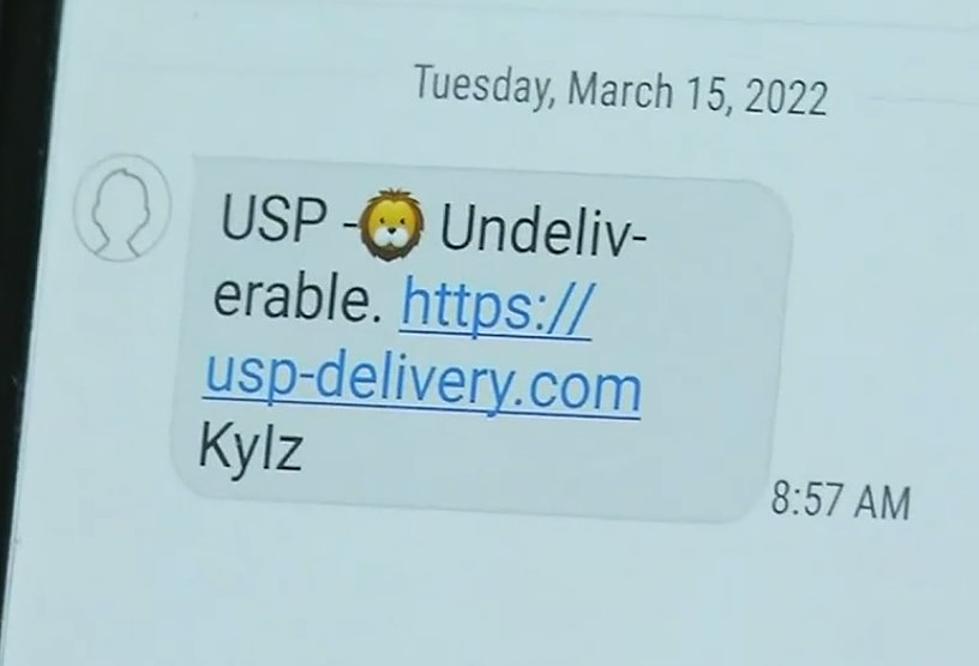 Cedar Rapids Woman Warns of a Text Scam You Should Know About
KCRG TV-9
Text scams aren't new, by any means. It gets people to offer up private information all the time, which is why it still happens.

Beware of this Text Scam
KCRG TV-9 reports that Sally Taylor wants everyone to be wary of texts like these. She admits she fell for it before changing her mind and then canceling her credit card.
The text says:
USP - Undeliverable https://usp-delivery.com
It's believable because you CAN get texts from delivery services, letting you know the status of packages en route. However, one clue to this one is the "USP". That should be a dead giveaway because the United State Postal Service is USPS and of course, United Parcel Service is UPS. See how easy it can be to take seriously?
At first, Sally thought that this was indeed a scam. But then thought that it could have been a package from family overseas. After clicking the link, it said that the package was short postage cost and would not be delivered without the extra $3-5 for postage.
"It was a reasonable amount," she said. Because of that, she paid it with a credit card.
"There was a chance it was Stephanie sending me a gift. If I didn't pay it the present would be sent back to Jordan, and they might have to pay." - Sally Taylor
She then immediately regretted her decision and decided to contact her local post office.
After going and talking to the person at the counter, she was told that the Postal Service doesn't do business like that and that she was the third person to report this same scam.
She canceled her card immediately to stop the transaction and report the scam. Sally just wants everyone to know about it so they don't get fooled into giving sensitive information like credit card numbers, phone numbers, bank account info, etc.
See the interview with Sally at KCRG.com
Jesse James and His Gang Robbed a Train Near Adair, Iowa
A Train Robbery Near Adair, Iowa was Conducted By Jesse James and His Brother Frank, Along with the Younger Gang and Two Others
How Would You Like To Live in a $1 Million Condo?
Listed on Zillow/Cedar Rapids, this condo in the Newbo district is a mere $1,000,000. 2 bed.3 bath on the 5th floor with a 6th-floor mezzanine. Annual taxes of $14,371 is chump change!