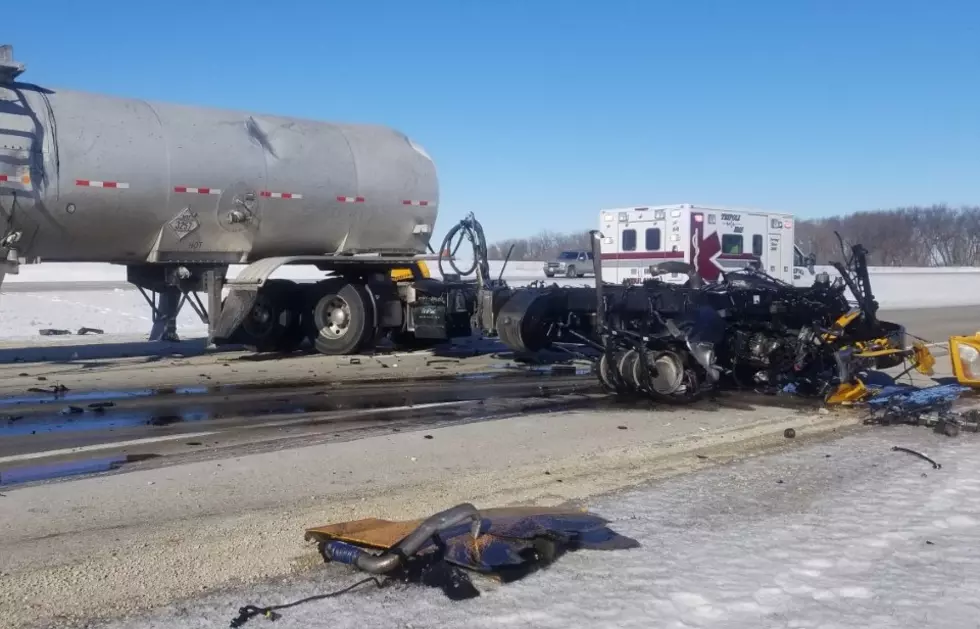 Bremer County Accident Injures Semi Driver
Photo from Bremer County Sheriff
An accident involving a semi and a dump truck in Bremer County sent one person to the hospital Friday (Jan. 22).
It happened at about 10am at the intersection of Highway 63 and 160th Street, west of Tripoli.
A dump truck pulling a dump trailer driven by 57 year old Mark Ackerson of Sumner, was northbound on 63, in the process of turning onto 160th Street. A semi driven by 64 year old Gregory Korfe of Long Prairie, Minnesota, was also northbound, and rear-ended the dump truck.
Korfe was taken by AirCare to a Rochester, Minnesota hospital. A condition report was not available.
The northbound lanes of Highway 63 were closed down for about 4 hours to clear the accident scene.
The Bremer County Sheriff was assisted by Tripoli Fire Department, Tripoli Ambulance, Frederika Fire Department, Frederika First Responders, Iowa DOT, and Iowa State Patrol.
Enter your number to get our free mobile app
KEEP READING: Can You Guess These C.V. Locations From An Aerial View?