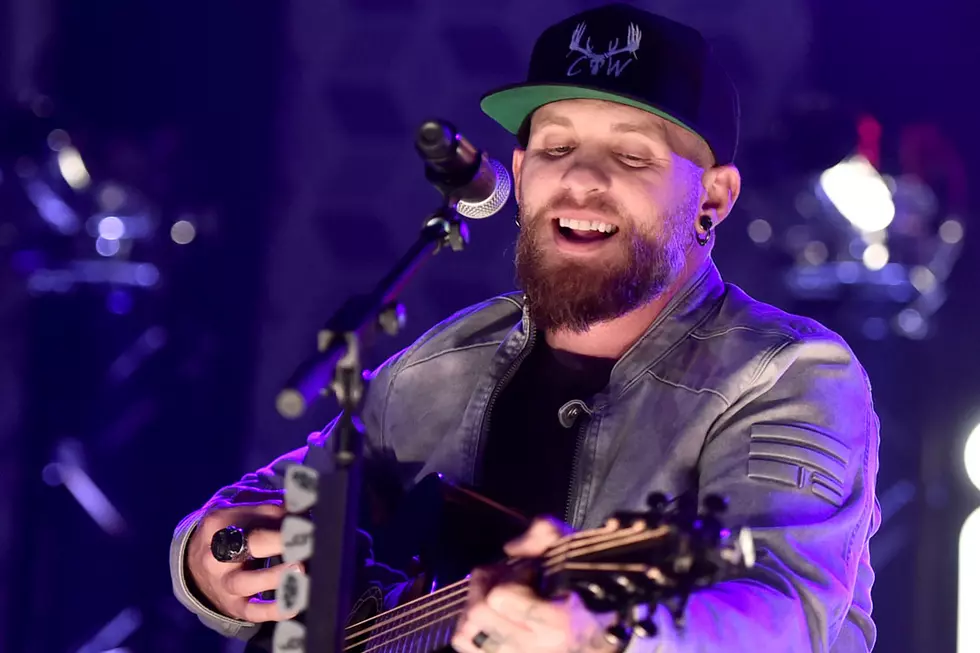 Brantley Gilbert Won't Have Time for Family Fun on Kick It in the Ship Cruise
Alberto E. Rodriguez, Getty Images
Brantley Gilbert doesn't drink, but he knows there are plenty of other ways to make a little trouble on a cruise ship. He'll find one if he has the time for it on the second annual Kick It in the Ship Cruise this November. That might be a big if.
A new baby isn't the only reason Gilbert's wife Amber isn't coming. The couple is expecting their second in September, and the singer says even if she could travel with him so soon it'd hardly be a vacation.
"If it's anything like last year, by the time I stepped on to that boat to the time I got off of it I was 90 miles an hour," the "What Happens in a Small Town" singer tells Taste of Country.
"It's like a floating music festival."
"What Happens In a Small Town" Is Based on a True Story: 
In 2018 Colt Ford roomed with Gilbert, and the two had the time of their lives catching up and staying up late like old college buddies. Ford is back for year two, along with Chase Rice, Tyler Farr, Lanco, Danielle Bradbery and more. His goal is to see every set, as well as meet as many fans as possible.
The total audience size is smaller than his typical arena show, and the multi-day nature of the cruise (Nov. 4-8) allows people to treat him like any other passenger. By Day 3 it's no big deal to see him walking around.
As for making trouble? There is a casino ...
"If I'm able to slip in there real quick and hit a blackjack table, I'll do it real quick fast and in a hurry," Gilbert says, laughing.
"Actually I won 20 grand in Vegas on roulette one time," he adds. "I started with two grand and went all the way up to 20 and walked. I've never been able to walk away from a table in my life."
With a little luck he could take care of both kids' (including 1-year-old Barrett) college funds by the end of the party.
Love Country? Then You'll Love RISER Riley Green: 
See 9 Country Stars Hiding Massive Tattoos!
Kane Brown Explains His Massive Batman Tattoo