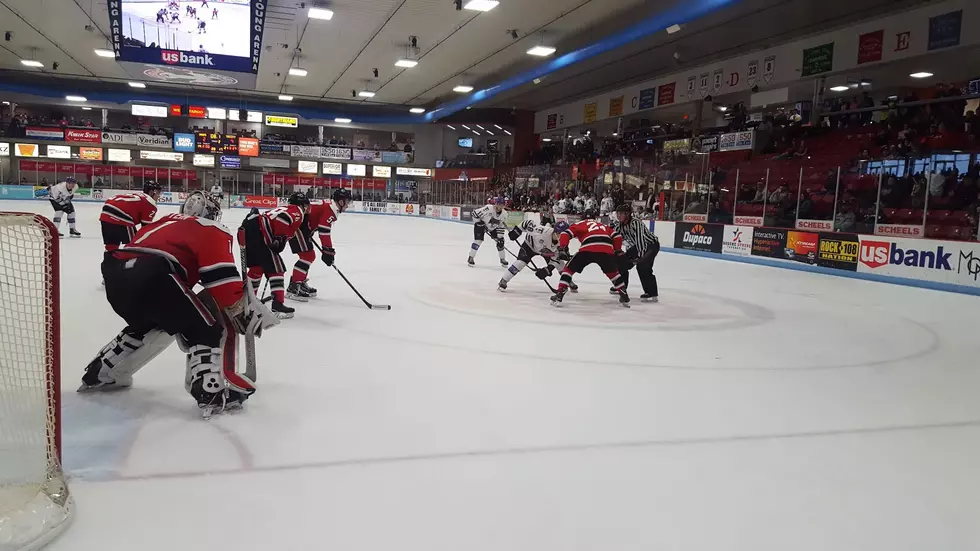 Black Hawks Announce Ticket Sales Details
Townsquare Media - Shawn McKenna
If you're already hungry for hockey on Thanksgiving or narrowing down the list of people you'd like to bring to watch the Waterloo Black Hawks on New Year's Eve, single-game tickets for those match-ups and all of the other home contests on the 2019/20 Black Hawks schedule go on sale starting Wednesday, September 4, 2019.
Hockey fans can order by phone from the Domino's Black Hawks box office or online at waterlooblackhawks.com beginning at 10 a.m. on Wednesday, September 4th. In addition to seats for each of the 30 regular season games, tickets for home preseason games on September 15th and 20th will also go on sale at that time.
Amid the excitement for the return of hockey, President of Business Operations Joe Greene provided this reminder:
"Anyone planning to purchase tickets online should be sure to type in waterlooblackhawks.com and follow the "Buy Tickets" link from our home page. Sports teams and entertainment venues all over the country have their sales pages 'spoofed' by third party sellers, and links to those sites are often among the ones that come up first on search engines. Many of those sites make their money by adding exorbitant and unnecessary fees; others may be scams to steal your personal financial data. I can't stress enough that it is worth a few extra seconds to type in our full web address, or just give us a call."
Fans interested in purchasing season tickets for 2019/20 or ordering the team's new Seven Game Voucher Pack don't need to wait until September 4th. Those options are available right now by calling the Black Hawks' front office at (319) 232-3444.
Season tickets include a variety of additional benefits, including raincheck flexibility for redeeming unused seats, merchandise discounts, a subscription to Hawk Tawk Mag-e-zine, and many additional perks above and beyond the remarkable savings. The Seven Game Voucher Pack comes with a free t-shirt, plus two complimentary tickets to the Black Hawks' home opener on October 12th versus the Tri-City Storm.