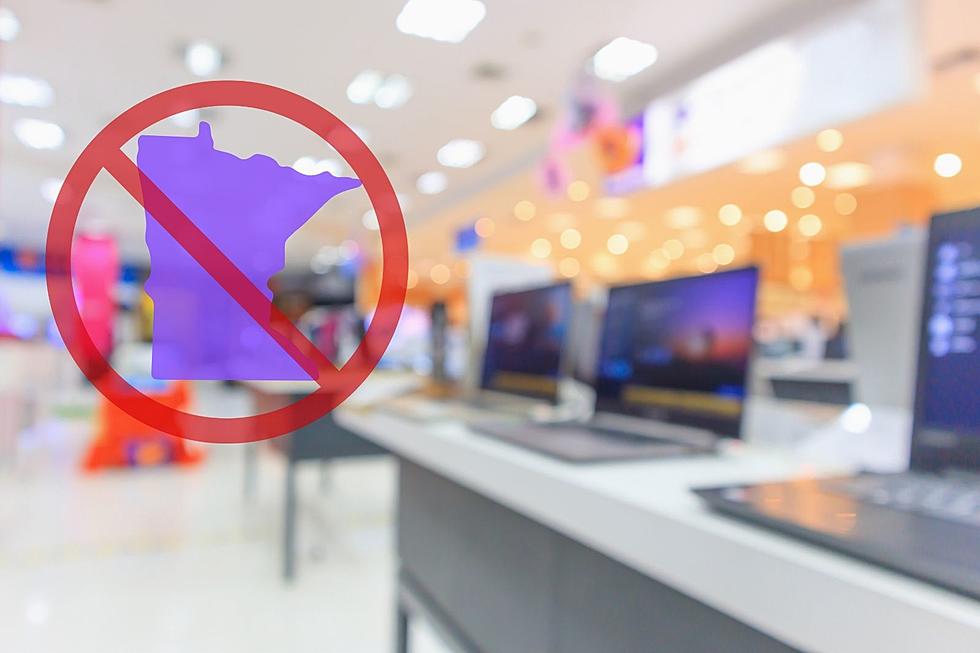 Best Buy Says It'll Stop Selling These Popular Items Soon
Canva

Minnesota's own Best Buy said it's going to stop selling these popular items at the end of the holiday season this year.
It's the end of an era. All good things must come to an end. And any other cliches you can think of about things coming to an end. Because Minnesota-based Best Buy it'll soon be the end of the line for these products.
So, which popular products did Best Buy say it's going to stop selling at its stores here in the Land of 10,000 Lakes, across the country, and online later this year? That would be the ubiquitous DVD and Blu-Ray.
Yes, according to this Digital Bits story, Best Buy says it will be phasing out all physical media next year, starting when the 2023 holiday shopping season ends in just a few months. That means that once the holidays are done this year, so is your chance to grab a physical copy of your favorite movie, show, or series in formats including Blu-rays, DVDs, and 4K Ultra HD DVDs.
This CBS News story quoted a Best Buy statement which explained the somewhat-obvious news:
'To state the obvious, the way we watch movies and TV shows is much different today than it was decades ago,' a Best Buy spokesman said in a statement in the story. 'Making this change gives us more space and opportunity to bring customers new and innovative tech for them to explore, discover and enjoy,' CBS News noted.
And, okay, be honest here: Did you even know that you could still BUY a DVD or Blu-Ray? I have to say I didn't.  About the only time we used to watch a DVD or Blu-Ray anymore was during the holidays.
However, within the last few years, since we bought a new TV and moved our only remaining DVD player downstairs, we've been able to find just about ANY holiday favorite we had on DVD or Blu-Ray online on some streaming service.
I'm not really surprised, seeing as this news comes just a few weeks after Netflix announced it had mailed out its last DVDs, as well. This Best Buy news is just the latest in an ever-evolving society, I guess. Speaking of things that aren't around anymore, keep scrolling to check out some of the biggest brand names that have also gone away as well as some of the hottest toys that got their start at the same time as the Blu-Rays and DVDs did.
Listen to Curt St. John in the Morning
Weekdays from 6 to 10 a.m. on Quick Country 96.5
LOOK: 50 Beloved Retail Chains That No Longer Exist
Stac



ker
takes a look at 50 major retail chains that no longer exist and the reasons for their demise.
Gallery Credit: Madison Troyer
."}" data-sheets-userformat="{"2":33554688,"11":4,"28":1}">
MORE: See 30 toys that every '90s kid wanted