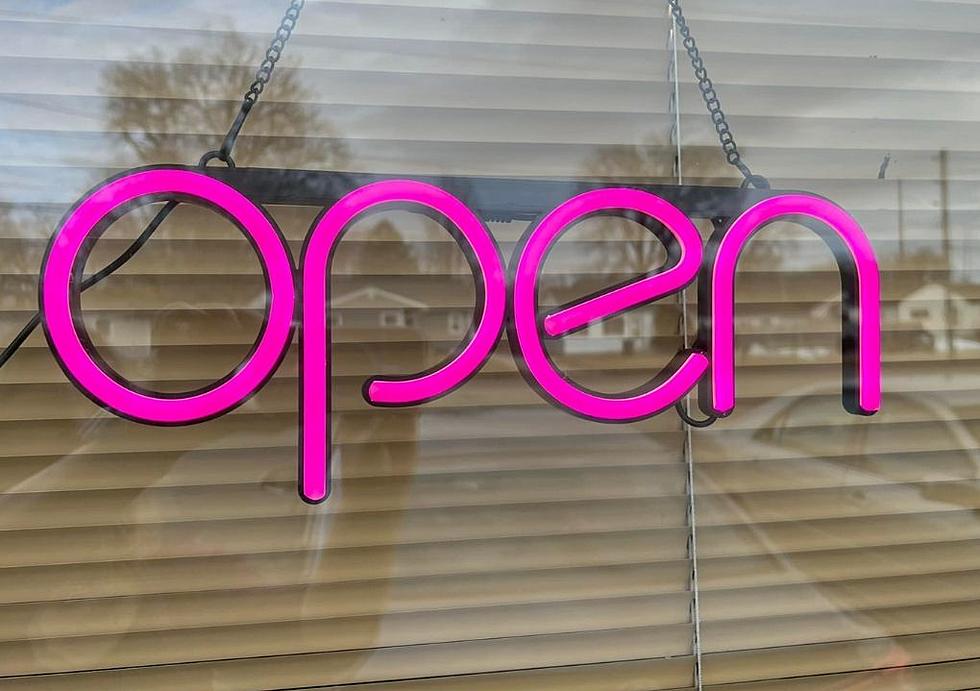 Cancer Survivor Thriving After Opening Waterloo Bakery
Courtesy of Bambino via Facebook
The story behind this new Waterloo business is a sweet one!
A new bakery just opened its doors in Waterloo. On March 1st, the staff at Bambinos celebrated the grand opening of their new business.
Located at 1445 Ansborough Avenue, this sweet shop makes baked goods for a good cause.

Bambinos is the passion project of a local cancer survivor named Donna O'Brien. The bakery is described on its Facebook page as a combination of her, "Italian heritage, love for baking and passion for helping others."
While this is the opening of the bakery's storefront shop, O'Brien has been running the business from her own home for several years. Some of her products are sold at select Hy-Vee grocery stores across the state; specifically Des Moines, Ankeny, Waterloo, and Cedar Falls, as reported by the Waterloo Courier.
O'Brien is the brains behind the operation and a breast cancer survivor as well. She has insisted since the bakery's inception that a portion of the profits go towards a non-profit organization called Beyond Pink Team.
If you're thinking of stopping by to find something to sate that sweet tooth, here are Bambinos hours:
Monday: 9:00 AM - 5:00 PM
Tuesday: 9:00 AM - 5:00 PM
Wednesday: 9:00 AM - 5:00 PM
Thursday: 9:00 AM - 5:00 PM
Friday: 9:00 AM - 5:00 PM
Saturday: 9:00 AM - 2:00 PM
Sunday: CLOSED



There has been no shortage of new eateries in the Cedar Valley over the past few months. A unique spot that will serve beer and dumplings is now open for business. It's called David's Taphouse and Dumplings and the owners opened their doors in November. Plus, a beloved Waterloo pizza joint has finally reopened in Waverly.
Cedar Falls has seen quite a few new restaurants open up in the Historic Downtown district. Carter House is open right next to the Black Hawk Hotel which opened late this summer. Also, a restaurant called Georges opened in the same spot that Santa's Workshop always resided in on Main Street.
To stay up to date on all of the restaurant openings in the area, make sure to download the station app and follow along on social media.
Check Out A Hidden Speakeasy In Iowa Man's Home
One Iowa man has been going viral for his exceptional bar. He doesn't have to travel that far if he's in the mood for a nightcap; he just has to go through one single door. His houseguests are transported to a classic speakeasy with the push of a secret door in his home.
Ashton Kutcher's Childhood Home in Homestead, Iowa
The well-known actor hails from Iowa. Ashton Kutcher was born in Cedar Rapids and spent his formative years in Homestead. The later is where he helped his step-dad build this space nearly 30 years ago. In 2015, Ashton decided to give his mom the surprise of her life when he redid their basement space.