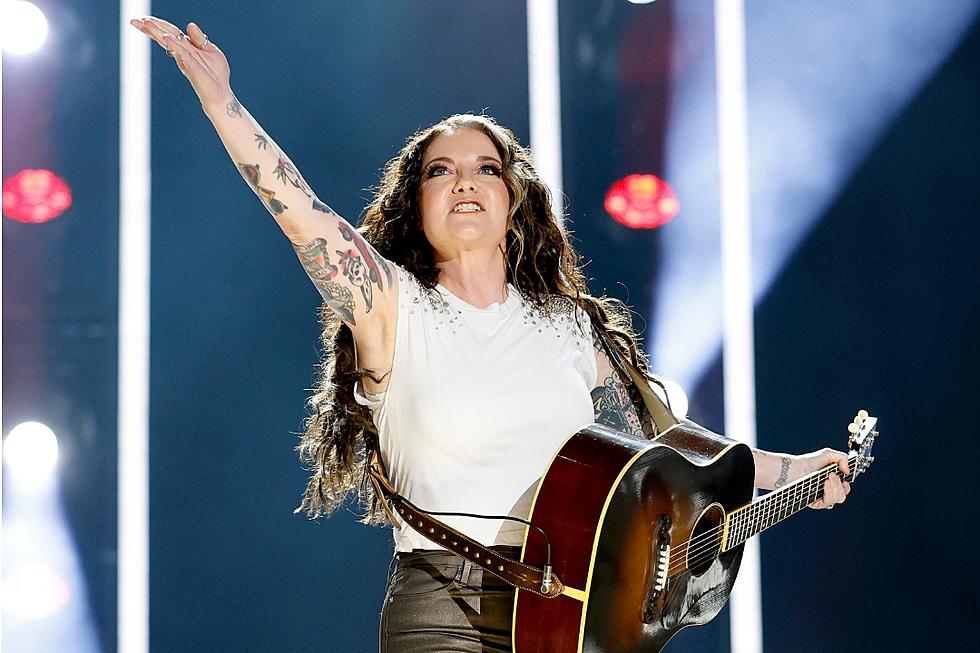 Ashley McBryde's 'Cool Little Bars' Is a Humble Ode to Her Favorite Joints [Listen]
Jason Kempin, Getty Images
It's not every day that an artist dedicates a song to their favorite alcohol joints, but that's what Ashley McBryde is doing in her latest song, "Cool Little Bars."
McBryde wrote the track with Trick Savage and fellow country star Lainey Wilson, and the jaunty shuffler salutes the longtime bars and establishments that are weaved into the fabric of McBryde's life.
"There's still a cigarette machine by the shuffleboard / A coin drop jukebox full of songs you don't hear much anymore / Names and dates carved right into the tabletops," goes the evocative opening verse.
"I pray time just forgets / To turn places like this into drive-thrus and condos / Lord knows we need those holes in the wall / For old souls and stray dogs / God bless two for ones and old stray dogs / And cool little bars," McBryde reflects in the nostalgic chorus.
"I have a huge appreciation for bars that have stood the test of time and have a lot of character," says McBryde. "I played them for many many years, and I'm proud for the education I gained in them and proud to be able to give such bars credit for my entertainment style."
"In a time when so many of our staple establishments are being torn down to make room for far less charming... sterile… predictable gathering spaces, I thought we'd better celebrate the ones we have left and the ones we've yet to warm a seat in," she shares.
"With the help of Trick Savage and Lainey Wilson, I think we said it pretty good. So, thank you for dart boards, sticky table tops, bathrooms with broken stall doors, and bartenders that can mix a drink while whoopin' an ass," McBryde adds. "We see you and we need you."
"Cool Little Bars" is the latest preview of McBryde's forthcoming album, The Devil I Know, arriving Sept. 8. Prior to this, she dropped "Learned to Lie," "Made for This," the title track and the project's lead single, "Light on in the Kitchen."
See the Most Played Country Song from the Year You Were Born
Who had the most played country song during the year you were born? This list is a fascinating time capsule of prevalent trends from every decade in American history. Scroll through to find your birth year and then click to listen. Some of these songs have been lost through the years, many of them for good reason!