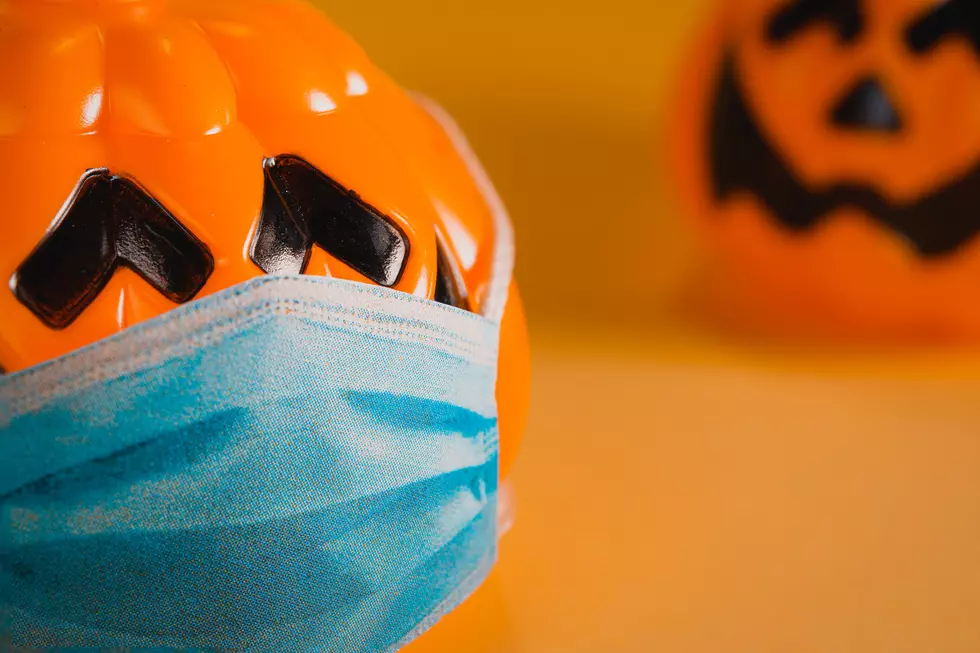 Area Trick-or-Treat Times Set For 2020 Halloween
Courtesy: Tanaonte - ThinkStock
While many Halloween events are either canceled or being done a bit differently this year due to COVID-19, the pandemic isn't stopping one annual tradition from taking place in many area communities.
Several cities in the Cedar Valley and northeast Iowa have set trick-or-treat hours for Halloween 2020, even though the Centers For Disease Control and Prevention (CDC) considers the activity a high-risk for spreading the coronavirus. Where trick-or-treating is being allowed, local government leaders are reminding participants to wear an appropriate mask and practice social distancing. They also recommend avoiding large groups and going only with household members.
As usual, homes where candy is being passed out should have their front porch light turned on. Anyone who doesn't feel comfortable handing out candy or going door-to-door shouldn't participate.
When the little ghosts and goblins are out going door-to-door, motorists are reminded to drive with caution during the specified time, due to the increased pedestrian activity.
---
Here is a list of all the Trick-or-Treat times in the Cedar Valley and other northeast Iowa cities:
Cedar Falls: City-wide 6-8 PM
Center Point: City-wide 5-7:30 PM
Charles City: City-wide: 5:30-7:30 PM
Clarksville: City-wide 5-7 PM
Dike: City-wide 5:30-7:30 PM
Dysart: City-wide 5-7 PM
Elk Run Heights: City-wide 5:30-7:30 PM
Evansdale: City-wide 6-8 PM
Fairbank: City-wide 4-6 PM
Fayette: City-wide 5-7 PM
Garwin: City-wide 5-7 PM
Grundy Center: City-wide 5-7 PM
Hudson: City-wide 5-7 PM
Janesville: City-wide 5-8 PM
Jesup: City-wide 6-8 PM
La Porte City: City-wide 5-7 PM
Nashua: City-wide 5-7 PM
New Hampton: City-wide 2-5 PM (Participating homes will have orange pumpkin from city's Park and Recreation Dept.)
Parkersburg: City-wide 5-8 PM
Plainfield: City-wide 5:30-7:30 PM
Raymond: City-wide 5-7 PM
Readlyn: City-wide 4-6 PM
Reinbeck: City-wide 5-7 PM
Shell Rock: City-wide 5-7:30 PM
Sumner: City-wide 5-8 PM
Traer: City-wide 5-7 PM
Tripoli: City-wide 5-7:30 PM
Waterloo - City-wide: Halloween activities from 6-8 PM, but door-to-door trick-or-treating is NOT RECOMMENDED [Click Here For More Details]
Waverly - City-wide: 5-7:30 PM


Enter your number to get our free mobile app