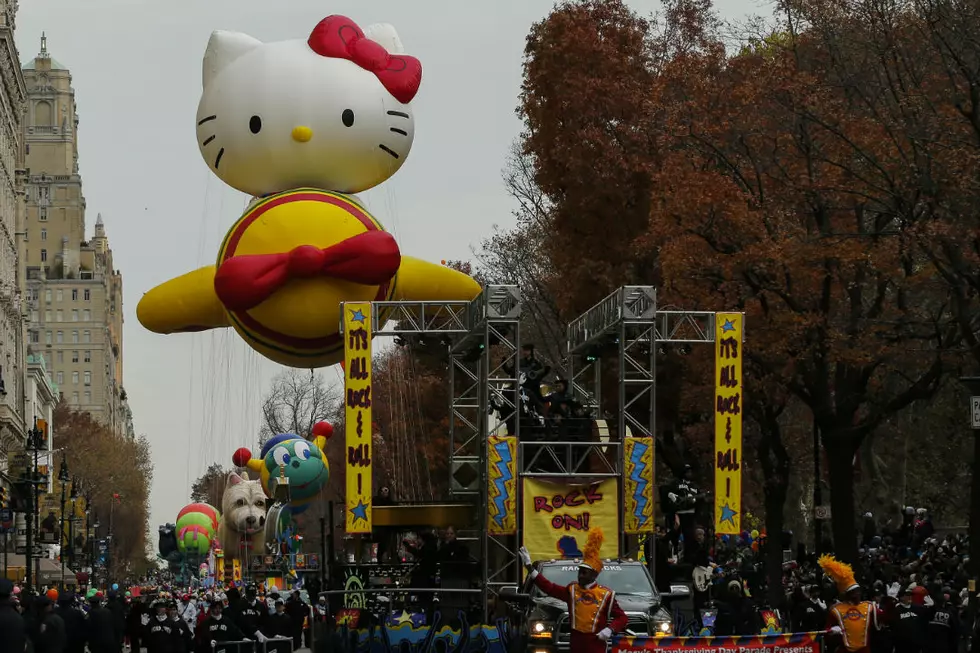 The 2017 Macy's Thanksgiving Day Parade: Who's Performing + How To Watch
Eduardo Munoz Alvarez, Getty Images
Just as sure as cranberry will be canned and pumpkin will be pied, giant balloon renderings of Snoopy, Hello Kitty and some sort of Power Ranger will float down New York City's 6th Avenue this Thanksgiving — the official Macy's Thanksgiving Day Parade lineup has been announced!
In 2017, you can expect appearances and performances by Sabrina Carpenter, Jojo Siwa, 98 Degrees, Jimmy Fallon and The Roots, Flo Rida, Wyclef Jean and The Goo Goo Dolls. Plus, numbers from Dear Evan Hansen, Anastasia, the upcoming Once On This Island and the new SpongeBob SquarePants musical will get you into the late-November mood.
"For more than 90 years, Macy's Thanksgiving Day Parade has signaled the start of the holiday season for millions of families," group vice president of Macy's Thanksgiving Day Parade Susan Tercero said in a statement. "Our incredible team has planned a fantastic spectacle featuring an amazing line-up of giant character balloons, floats of fantasy, the nation's best marching bands and performance groups, a dazzling array of musical artists, all coming together to herald the arrival of the one-and-only Santa Claus."
The show will air live on NBC at 9 AM EST on November 23.
Celebs Show Off Their Charitable Sides: