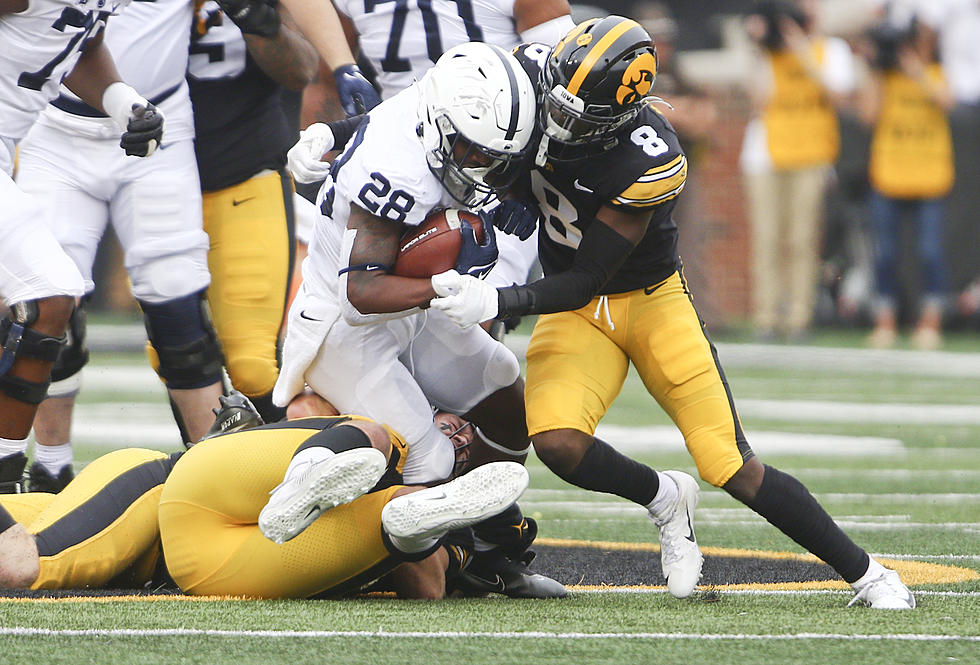 Why Iowa's Secondary Is Called 'The Doughboys'
Getty Images
When your defensive secondary is as good as Iowa's, you deserve a nickname. This Hawkeye secondary is scary good, leading the nation in interceptions with 16. So six games into the 2021 season, and following the team's huge win over Penn State, we have a nickname. Meet 'The Doughboys'.
So what does the nickname mean? The Daily Iowan reports that according to senior corner Matt Hankins, who himself had a pick against PSU, "We get to the money. The ball is the money. And, as you can see this season, we get to the money". They certainly do. Riley Moss has four of Iowa's 16 picks, including two he returned for touchdowns against Indiana. Moss went down with a non-contact knee injury after his interception against Penn State. But his replacement, senior Terry Roberts, also has an INT this season. His came against Maryland.
And it's not just a couple of Hawkeyes who have a majority of the interceptions. Nine, yes NINE Iowa players have contributed to the interception fiesta this season including Moss, Hankins, Jack Koerner, Quinn Schulte, Kaevon Merriweather, Dane Belton, Jestin Jacobs, and Seth Benson. The Daily Iowan reports that Iowa picked off Penn State four times, giving the Hawkeyes 10 picks in two games. Amazing.
Iowa has generated 20 turnovers through their first six games. That too leads Division One football. If they keep this pace up, you won't be able to just call this group 'The Doughboys'. You'll also be able to call them Big Ten Champs.
LET'S GO HAWKS!!
10 Little Iowa Towns Known For Big Things
10 of the Most Unique Airbnbs in the State of Iowa
Looking for a cool weekend getaway here in Iowa? There are SO many unique Airbnbs to rent out across the state! We put together a list of ten, one-of-a-kind Airbnbs in Iowa.