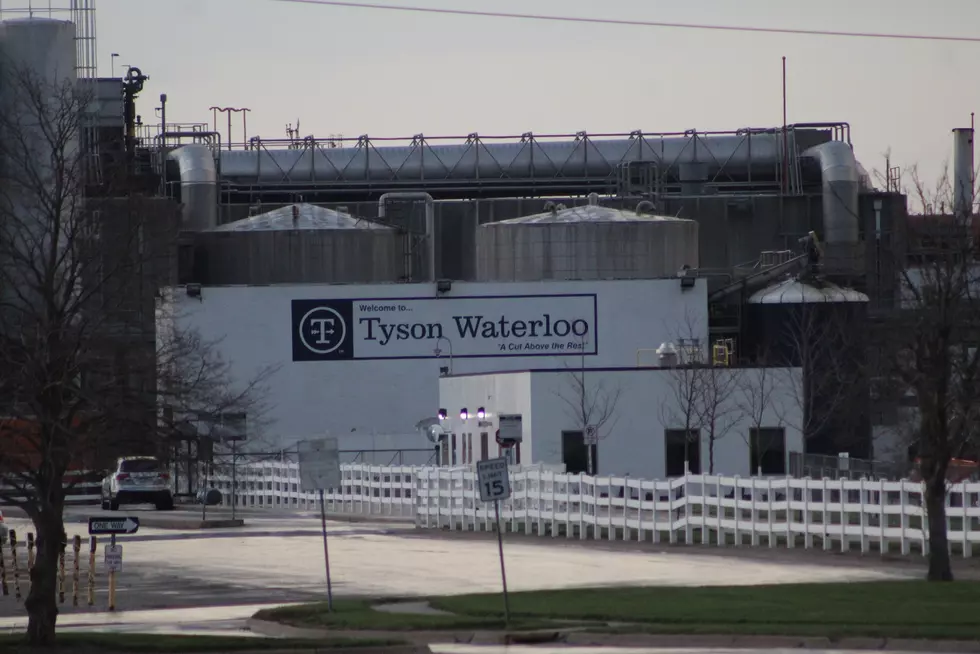 Tyson Foods Will Pay Waterloo Workers To Get Covid-19 Vaccination
Photo By: Elwin Huffman - Townsquare Media
As of today, (Feb. 18, 2021) the Black Hawk county 14-day average percent positive has dropped to 5.1% and in the "moderate" risk range. However, 10 months ago, in April of 2020 things were looking dire as the coronavirus was taking the world on by storm. Here in the Cedar Valley, the local Tyson plant seemed to be the epicenter of the virus in Black Hawk county, as over 1,000 positive cases were reported at that time. Facing pressure from local officials, they suspended operations. Now, turn the clock forward in time to the present.
Since then, the company has invested safety measures like walk-through temperature scanners, workstation dividers, social distance monitors, and testing. In further steps to help protect their workers, Tyson Foods is providing an additional incentive for frontline workers to get vaccinated against the coronavirus.
According to a news release, "Tyson Foods, which already offers free, on-site COVID-19 vaccinations, has announced it will also compensate workers for up to four hours of regular pay if they are vaccinated outside of their normal shift or through an external source."  For instance, at their health care provider or a pharmacy. The company also added, if the employee is vaccinated on site, before or after their shifts, they will have the time added to their worked hours.
"This incentive is an additional way we can encourage our frontline workers to receive the vaccination, which we believe is another important protective measure," said Johanna Söderström, executive vice president and chief human resources officer for Tyson Foods.
Vaccinations for Tyson Foods team members are voluntary, but highly encouraged. Soderstrom also pointed out that "vaccine availability continues to vary by state." As the Phase 1B rollout in Iowa continues, Tyson workers are in the Tier 2 group, considered frontline essential workers. Falling in line behind First Responders, PK-12 staff, and early childhood education, childcare workers.
MORE INFORMATION: Answers to 30 common COVID-19 vaccine questions
While much is still unknown about the coronavirus and the future, what is known is that the currently available vaccines have gone through all three trial phases and are safe and effective. It will be necessary for as many Americans as possible to be vaccinated in order to finally return to some level of pre-pandemic normalcy, and hopefully these 30 answers provided here will help readers get vaccinated as soon they are able.