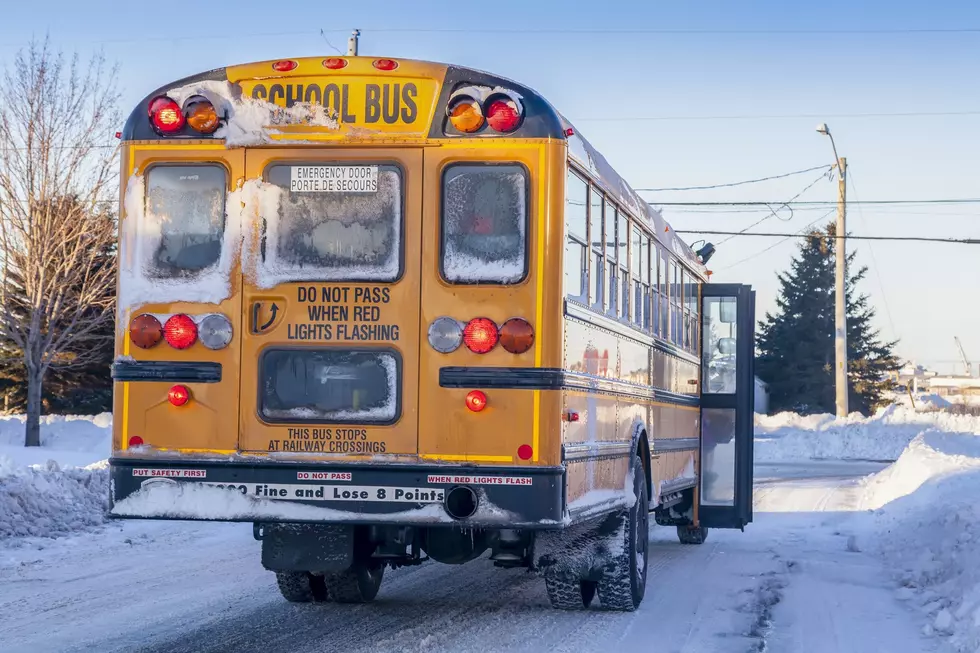 School Announcements – Tuesday, Jan. 26, 2021
Courtesy: onepony - ThinkStock
Several northeast Iowa school districts are either closed or delaying the start of classes Tuesday, due to the winter storm.
Snow comes to end during the morning hours, but 10-20 MPH winds are forecast to blow the snow and create hazardous driving conditions. Snowfall totals range from a trace-3" in northern Iowa to 6-10" in southern Iowa, with some isolated higher amounts.
Below is the list of school announcements for Tuesday, Jan. 26, 2021.
---
Aplington-Parkersburg: NOW CLOSED
BCLUW: CLOSED; Distance learning day for students
Bosco Catholic System: CLOSED
Cedar Valley Catholic System: CLOSED
Center Point-Urbana: NOW CLOSED
Central Community: NOW CLOSED; All activities canceled
Charles City: Delayed 1 hour
Clarkville: Delayed 2 hours; No morning activities
Clayton Ridge: CLOSED; Online learning day for students
Denver: CLOSED; No activities
Dike-New Hartford: NOW CLOSED; All activities postponed
Edgewood-Colesburg: CLOSED
Gladbrook-Reinbeck: CLOSED
Green Mountain-Garwin: CLOSED. Distance learning day for students
Hawkeye Community College: CLOSED UNTIL 5 PM for evening classes
Independence (including St. John's): CLOSED
Iowa Falls-Alden: NOW CLOSED
Janesville: Buildings CLOSED; Virtual Snow Day
Jesup (including St. Athanasius): NOW CLOSED
MFL-Mar-Mac: Delayed 2 hours
New Hampton: Delayed 2 hours
North Butler: Delayed 2 hours; No morning activities
North Fayette Valley: Delayed 2 hours
Northeast Iowa Community College - Calmar Campus: Opening at 10 AM
Northeast Iowa Community College - Dubuque Center: CLOSED
Northeast Iowa Community College - Oelwein Center: Opening at 10 AM
Northeast Iowa Community College - Peosta Campus: CLOSED
Postville: Delayed 2 hours
South Hardin: All buildings CLOSED; At-home learning day
South Winneshiek: Delayed 2 hours
Sumner-Fredericksburg: CLOSED; No activities
Turkey Valley: Delayed 2 hours
Union Community: NOW CLOSED
Upper Iowa University - Fayette Campus: Classes and offices will begin and open at 10:50 AM
Valley Lutheran: NOW CLOSED
Vinton-Shellsburg: NOW CLOSED; Distant Learning Day
Wapsie Valley (including Community Lutheran): CLOSED
Waterloo Christian (including Small Wonders Learning Center): NOW CLOSED
Waterloo (Public): CLOSED
Waverly-Shell Rock: CLOSED
West Central: NOW CLOSED; All activities canceled
Enter your number to get our free mobile app
LOOK: 20 tips to help your houseplants survive the winter