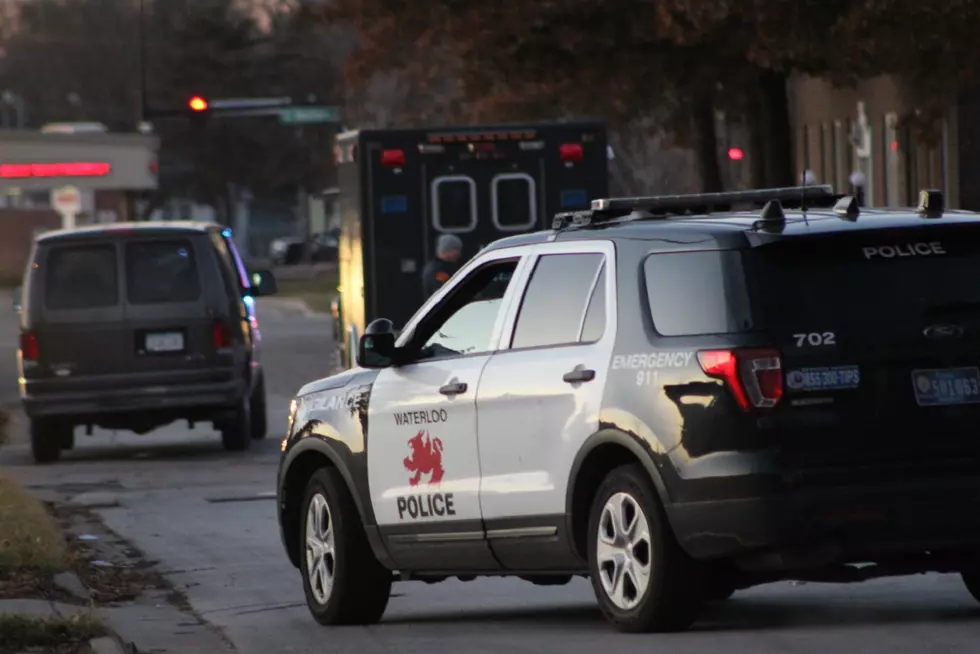 Man Detained After Standoff In Waterloo
Photo By: Elwin Huffman - Townsquare Media
Waterloo Police took a man from his apartment following a three-hour standout that forced the closure of several city streets in the surrounding neighborhood.
According to authorities, the incident began around 2:30 PM Wednesday when the man fired shots inside his apartment. Police were called to the Walnut Court Apartments because a resident was causing a disturbance.
Upon arrival, authorities began efforts to get the man to come out of his apartment. From several blocks away, officers could be heard talking to the man using a blow horn.
Authorities secured a perimeter around the building. Squad cars blocked traffic from entering the area north of Franklin Street, west of East 4th Street, south of the railroad tracks, and east of Mullan Avenue. The street closures included a segment of northbound U.S. Highway 63.
Officers with the Waterloo police tactical team eventually entered the man's apartment just before 6 PM. Officials said they took the man to an area hospital for evaluation.
Police did not release the man's name.
The incident forced a temporary lockdown of the Boys and Girls Club of the Cedar Valley, which was inside the perimeter that was secured by police. East High School was also placed on a temporary lock down as classes were ending for the day.