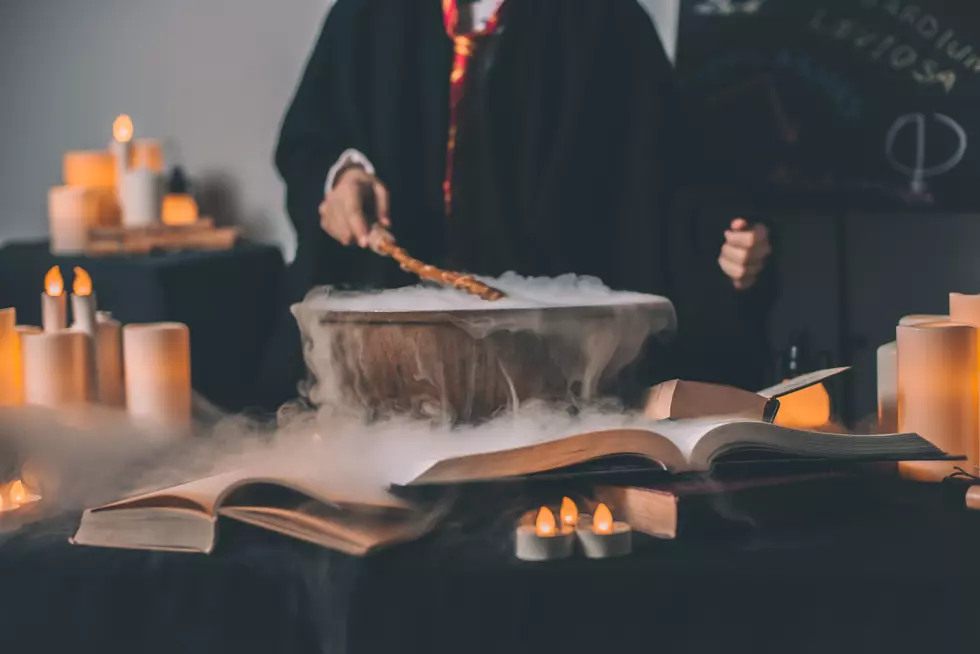 Wait, There's A Little Bit of Iowa in Harry Potter On Broadway?
Unsplash - Artem Maltsev
Whether you're a Harry Potter fan or not, it's pretty sweet to know Iowa has a connection to one of the most popular book/movie/broadway play franchises of all time. I've been a giant Harry Potter fan my entire life. I grew up with those books and movies.
I was pretty close to the age of the characters as the books were being released, so in a weird way, it almost feels like I grew up with those characters. Harry Potter might be a made-up universe but Iowa still has a connection to one of the top-grossing plays (non-musical), in broadway history.
I introduce to you, Professor McGonagall! The current actress who portrays Professor McGonagal, in the broadway play Harry Potter and the Cursed Child, is Karen Woditsch. She wasn't born in Iowa and according to Magazine For Iowa, she is a Chicago-based actor, however, she begin her acting journey in the Hawkeye state.
Woditsch attended the University of Iowa where she graduated as a Theatre Major. Shortly after graduation, she moved to Chicago and has appeared in numerous amounts of theatre productions, according to IMDB.
It turns out Woditsch is a fan of the Harry Potter franchise and becoming Professor McGonagal was one of her dream roles. According to Magazine For Iowa, she confessed to running around the house, screaming with excitement when she found out she landed the role.
One of her favorite things about this character is that she's a warrior. She told Magazine For Iowa,
She's a warrior for her students and against darkness. The combination of her compassion and fierce protection are two things I latched onto. I felt this freedom to create [Professor McGonagall] based on the books and not on the previous performance of her, and that was liberating and fun.
It's not only Professor McGonagal that Woditsch portrays during the production. Fans of the Harry Potter franchise will surely remember one of the most hated characters in the entire series. Woditsch also has the pleasure of embodying the character of Delores Umbridge. Umbridge is pretty much the exact opposite character of Professor McGonagal, so you can only imagine the fun Woditsch has acting as both good and evil characters.
I'm not sure if you'll ever get a chance to see any Harry Potter plays on broadway but it's amazing just how small the world is. One of the biggest plays in the entire world has a little bit of Iowa attached to it.
What Non-Iowans Think of Iowa
Iowa is the capital of the Midwest! Ok, that's unofficial, but it's my stance. Here's what NON Iowans think of us.
Ashton Kutcher's Childhood Home in Homestead, Iowa
The well-known actor hails from Iowa. Ashton Kutcher was born in Cedar Rapids and spent his formative years in Homestead. The later is where he helped his step-dad build this space nearly 30 years ago. In 2015, Ashton decided to give his mom the surprise of her life when he redid their basement space.