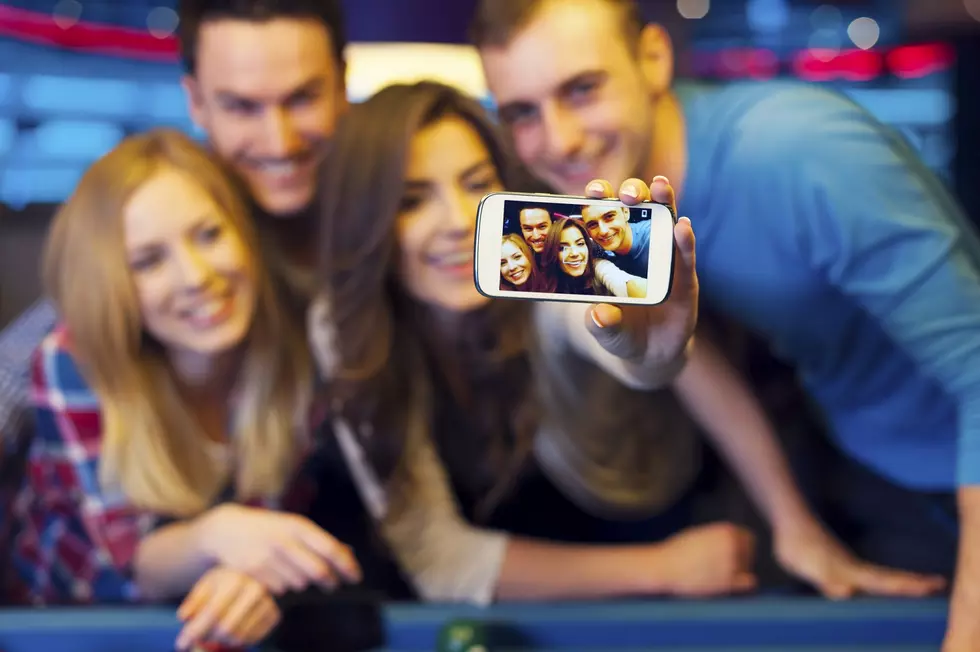 A Pop-Up Selfie Museum Comes To Waterloo
gpointstudio-thinkstock
The stereotype for those of us who love to indulge in a cute selfie every now and then, is that we're selfish or self-absorbed. A pop-up selfie museum in Waterloo is proving that this is not always the case.
It could actually help a really good cause!
A charity is bringing an exciting and fully immersive experience to the Waterloo/Cedar Falls area. This one-day pop-up selfie museum will feature multiple backdrops that ticket holders can take fun selfies and photos with.
Tickets to the event are on sale now for $15. The proceeds from the Pop Up Selfie Museum & Fundraiser will go towards the DeNae Nash Purple Hearts Foundation. This foundation benefits "Waterloo, IA schools, Waterloo basketball camps & programs, the Iowa Donor Network and a scholarship fund."
DeNae graduated from Waterloo East High School in 2018 and went on to play basketball at Kansas City Kansas Community College and Des Moines Area Community college. According to reports, in November of 2020, the young woman fell into Lake Michigan while she was visiting Chicago and died at the hospital.
The organization wanted to do something special on what would've been her 24th birthday. That's how this pop-up selfie museum came to be.
There will be nine distinct and immersive photography exhibits for people to check out.
Here is a list of the different set-ups the organization has planned for the event:
 Fly High
I Love You to the Moon & Back
Purple Dream
Love & Basketball
Head in the Clouds
Stay Lit
Floral Fantasy
Heart & Soul
Totally Tie Dye
There will be a cash bar and silent auction over the course of this evening as well. Read more about the event here.
The fundraising event will take place on Saturday, June 3rd from 1:00 PM to 6:00 PM at the Courtyard by Marriott. This is located at 250 Westfield Avenue in Waterloo. Tickets for the event can be reserved here.
Enter to win tickets to the event down below!
Stay up to date with everything happening in Eastern Iowa by downloading the free station app from the app store. Also, make sure to follow the station across all social media platforms for the latest local news updates.
Elkport: Iowa's Ghost Town
Bridegerton-Esque Cabin Mansion In Waterloo
You can live like you're living in your own English regency drama in this Waterloo Cabin Mansion. This is the diamond of the season in the real estate world.