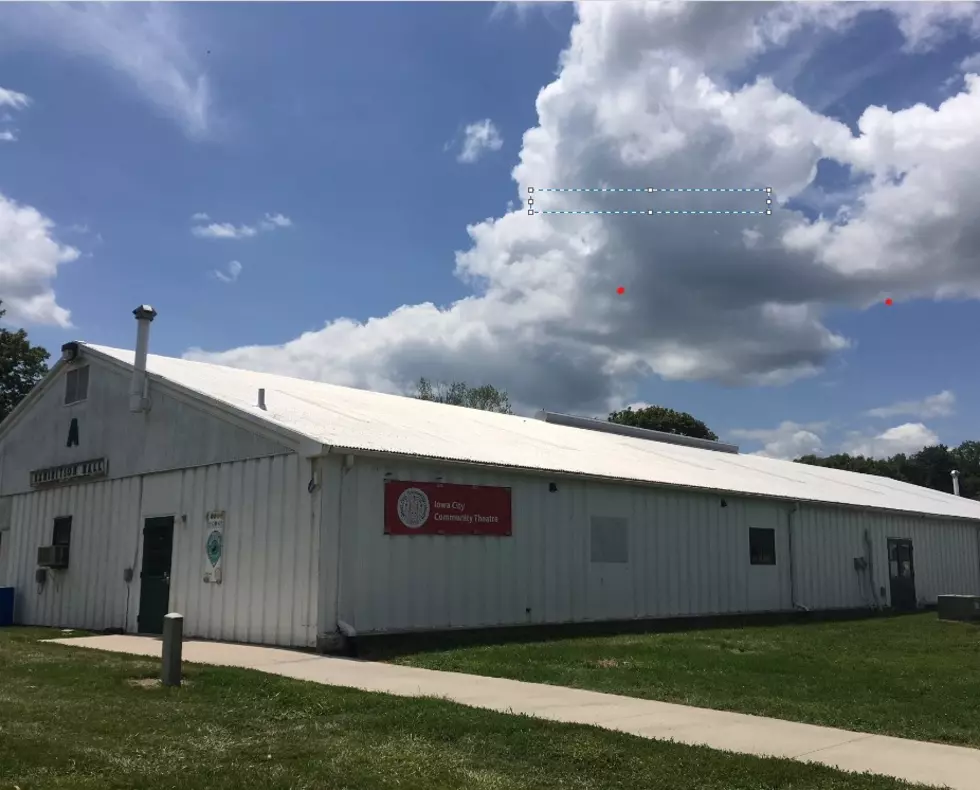 Iowa City Community Theatre Forced Out of their 50-Year Home
Iowa City Community Theater, Facebook
As a volunteer-run, nonprofit organization, the most important role of a community theatre is to provide inexpensive, if not free entertainment to those who want to enjoy some relief from the many stresses and strains of the world. And, let's face it there have been a lot in the past few years.
But putting on those shows isn't free to the cast and production crew. The Old Creamery Theatre in Amana, once known as the longest-running theatre company in Iowa closed earlier this year after 50 years.
Thankfully, it quickly got a new life after some renovation and being taken over by the Amana Society. The theater was renamed "Amana Performing Arts Center". Another Eastern Iowa theatre is now undergoing a similar level of limbo as KCRG reports the Iowa City Community Theatre is searching for a new home.
Iowa City Community Theatre started its run in 1962 on the Johnson County Fairgrounds before moving 18 years later to their "permanent" building at 4261 Oak Crest Hill Rd SE. But unfortunately, few things in this world are permanent.
The theatre group has until the end of their current season to find temporary spaces to house their productions. That means as of May 2023, they need to move out.
Thankfully, the mobility of their gear, props, sets, and everything that isn't a permanent structural fixture of their building will make the physical move easier, but they do still need to find that place. They expect to be a touring operation next season, moving between various venues while they raise funds for a long-term home. Longtime member and supporter Beverly Mead said:
We're seeking assistance from anybody who might know of a building or a location where we can...even if it's only temporarily...place ourselves so we can have a home
They've received and accepted help for the temporary storage of their costumes and equipment at various locations, but the biggest aspect of their current building that is going to top the wish list for their potential new venue is ADA-accessible aspects for cast, crew, and audience members.
25 Scaredy Cat-Approved Halloween Movies
This Midwestern Home Has the Cities Hottest Nightclub in its Basement