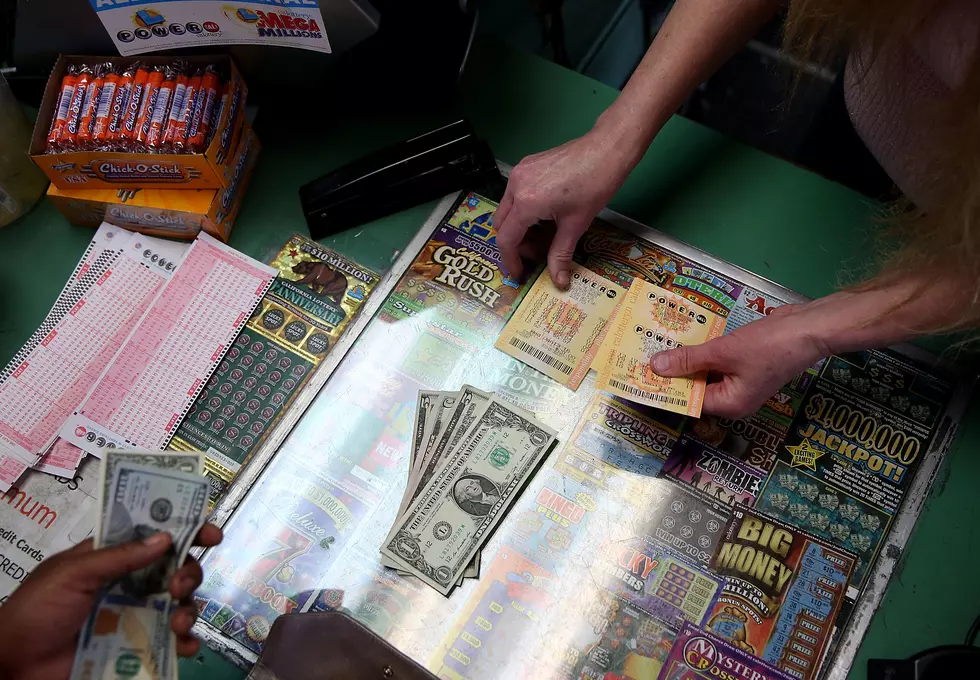 $2 Billion Powerball Drawing Has a Winner! Just One
Getty Images
It's been an interesting few days, to say the least.
The jackpot amount kept going up, to $1.9 billion, and then, the scheduled drawing time arrived but couldn't take place because one of the 48 participating states/territories reported difficulties in processing their sales.
Tuesday morning, the numbers were finally drawn, at which point the top prize had ballooned up to $2.04 billion. Hours later, reports are saying that a single winning ticket was sold in California, according to Siouxland Proud. It's always just one winner when the amount is that big, right?
The lottery announced the winning ticket — which matched all five numbers plus the Powerball — was sold in California. The ticket was sold at a gas station in Altadena, an unincorporated part of Los Angeles County, according to the California Lottery.
In addition to the big money, a Florida ticket won $2 million for picking 5 correct numbers and using the Power Play feature (but missed the Powerball).
There were $1 million winners in California, Florida, Georgia, Louisiana, Massachusetts, Maryland, Michigan, Missouri, North Carolina, New Jersey, Ohio, Oregon, Pennsylvania, South Carolina, Texas, and Washington.
Only four previous jackpots have topped $1 billion, but none of those are close to the current prize, which started at $20 million back on Aug. 6 and over three winless months has grown ever more massive.
If the winner opts for a lump sum cash payout, that will amount to $997 million. Folks are advised if they had any of the matching numbers to immediately sign their ticket(s) and hang on to it. If you lose it and it gets in the wrong hands, you could be gypped out of some money. Take it to get it redeemed because even if it's not the grand prize, it could be worth something.
10 Things to Stock Up On Now Before Winter Comes
Elkader's Jailhouse Inn