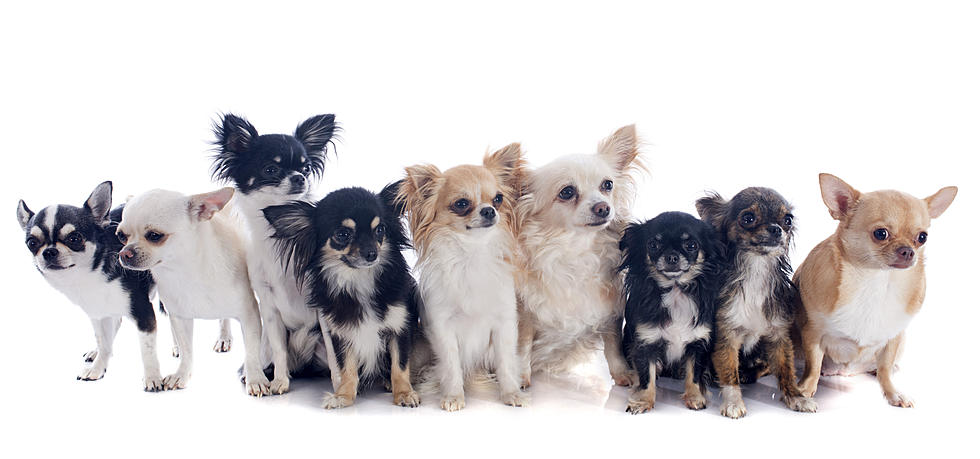 Iowa Bride Trades In Bouquets For Puppies On Wedding Day
cynoclub
Who cares about spending bunches of money on flowers at a wedding when you can have puppies instead?!
23-year-old Samantha Clark is a resident in Pleasantville, Iowa and recently got married! Congratulations! Well, she decided to make her day a little more unique and special by adding her love of dogs into it.
Clark approached De Soto-based AHeinz57 Pet Rescue and Transport and asked if she could include some of the rescue puppies in her wedding. The dogs that were at the wedding were a Chiweenie breed, which is a chihuahua and dachshund mix and turned 8 weeks old the week of the wedding. Clark couldn't just have the pups running around, oh no, she used them as the "bouquets" for the wedding! Each bridesmaid walked down the aisle with a puppy!
Not only did this create adorable pictures but it also allowed for awareness for the AHeinz57 Pet Rescue as they had a booth there as well and got many people at the wedding to sign up to volunteer. Talk about a wedding to remember, I mean who doesn't love puppies!