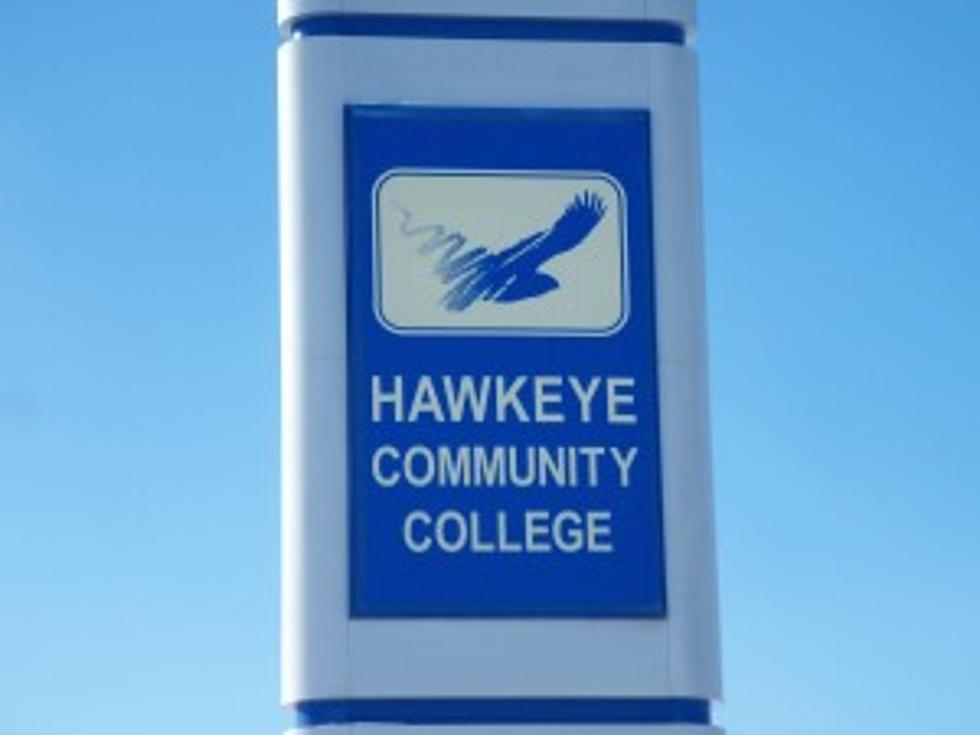 Hawkeye Community College Starting Athletics
Photo By: Elwin Huffman - Waterloo Broadcasting
Some new college sports teams will soon be competing for championships in the Cedar Valley.
Beginning this fall, Hawkeye Community College in Waterloo will begin offering intercollegiate athletics. According to school officials, it's the first step in a phased plan to add six competitive sports by fall 2019.
"Prospective students frequently ask if the college has any opportunities for them to continue their high school sport programs," said Dr. Linda Allen, college president.
Trap shooting was added as a club sport at Hawkeye last fall. Co-ed sports shooting will be santioned this year, making it Hawkeye's first intercollegiate offering. Co-ed shooting teams will compete during both the fall and spring semesters.
Practices and home competitions will be held at the Waterloo Izaak Walton League, with post-season competition at the Scholastic Clay Targeting Program (SCTP) Championships held at the Cedar Falls Gun Club.
According to Hawkeye officials, co-ed sports shooting is growing in popularity among Iowa high school students. In 2014 more than 1,400 students participated in the Iowa High School Trap Shooting competition in Cedar Falls.
At the college level, the 2014 Association of College Union International Championship featured 632 students representing 75 colleges, twice as many as four years ago.
The other competitive sports that Hawkeye plans to add over the next four years include soccer in fall of 2016, outdoor track and field in spring 2017, cross country in fall 2017, golf in spring 2018 and bowling in winter 2019. Each sport will have men's and women's teams.
The school plans to provide scholarships that will cover all or part of tuition and book costs for student-athletes.
"College sports will bring more events to Hawkeye and give students a new way to identify and connect with their school," said Dave Ball, director of admissions and student life. "Student-athletes will also bring their diverse backgrounds and experiences to our campus."
Sports teams at Hawkeye will be known as the RedTails, a mascot named after the red-tail hawk that is well-known in the region and recognized as a symbol of strength and agility. Hawkeye teams compete against others in the Iowa Community College Athletic Conference (ICCAC), a league that includes 15 colleges in Iowa and one in Nebraska.
Hawkeye will join the National Junior College Athletic Association (NJCAA), the national governing body for two-year athletics including 525 member colleges and 60,000 student athletes.
---
Sport
       

Start

Date
Co-Ed Sports Shooting
          2015
Men's and Women's Soccer
          2016
Men's and Women's Outdoor Track & Field
          2017
Men's and Women's Cross Country
          2017
Men's and Women's Golf
          2018
Men's and Women's Bowling
          2019