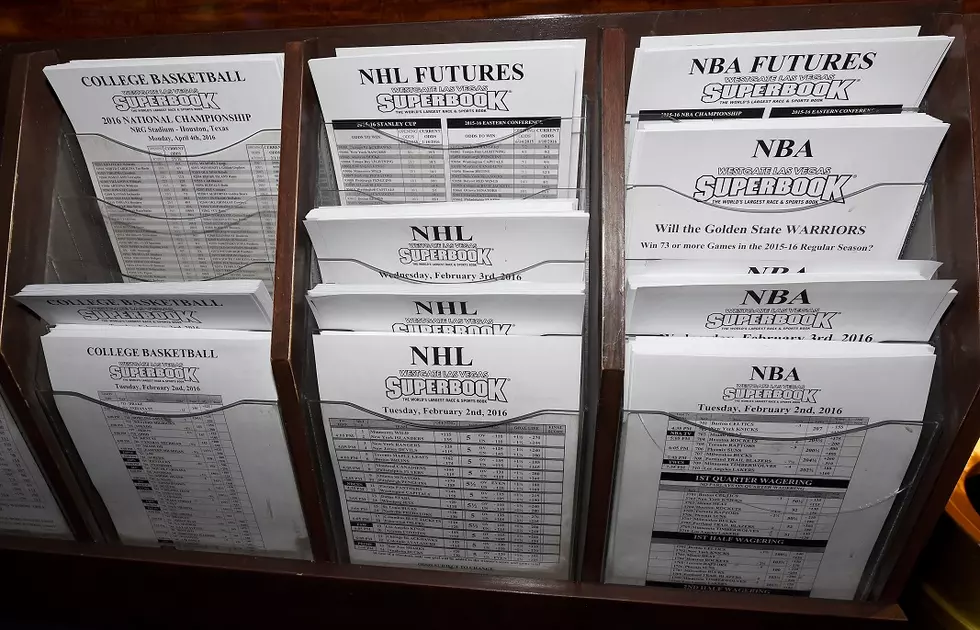 Gambling on Sports Now Legal in All 50 States
Getty Images
The U.S. Supreme Court as ruled that sports betting is now legal.
In 1992, a law went into effect that banned gambling on football, basketball, baseball and other sports with some various exceptions. For a long time, Nevada was the only state that would allow sports betting. But the Monday ruling that strikes down the ban allows any state to gamble on sports.
The U.S. Supreme Court struck down the Professional and Amateur Sports Act (PASPA) 6-3.
The ruling stated, "Congress can regulate sports gambling directly, but if it elects not to do so, each State is free to act on its own. Our job is to interpret the law Congress has enacted and decide whether it is consistent with the Constitution. PASPA is not."
The American Gaming Association estimates that Americans illegally wager about $150 billion on sports every year.
If you have a gambling addiction call 1-800-BETS-OFF for help.