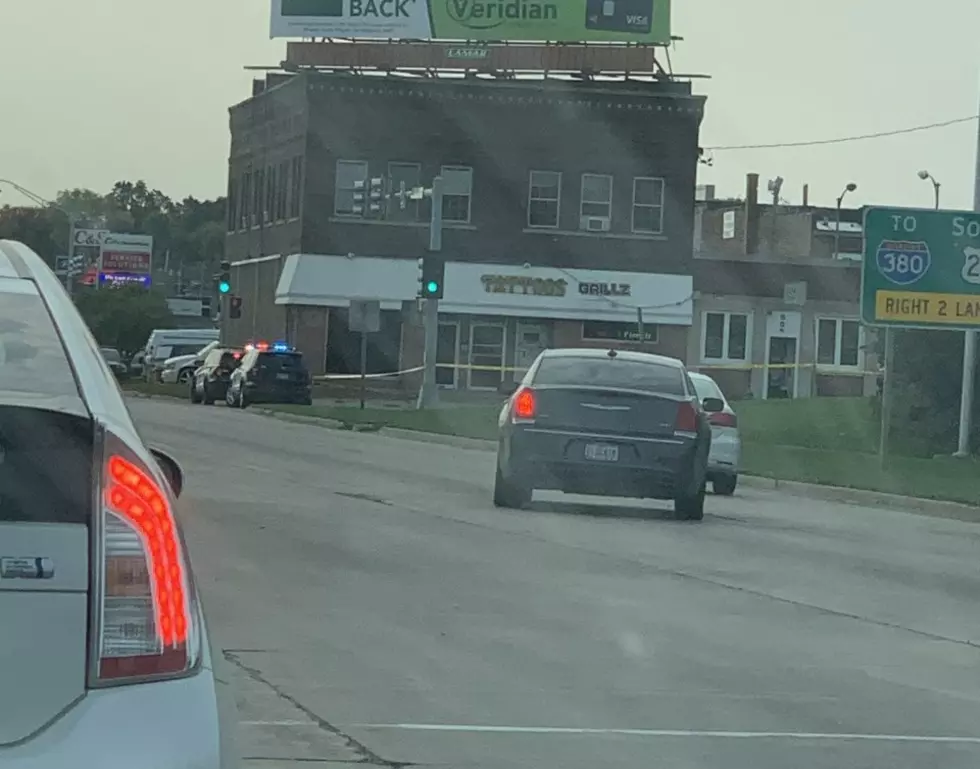 Early Morning Shooting Injures 12 In Waterloo
Johnny Marks/TSM Waterloo
UPDATE: Waterloo Police Chief Joel Fitzgerald, Sr., confirmed that one person was killed in the Saturday morning shooting.
During an 11 AM news conference, he said the former bar was packed "with a gathering of alleged urban motorcycle clubs."
For the latest information on this story, CLICK HERE.
Authorities are investigating an overnight shooting incident in Waterloo that injured more than a dozen people.
Police said their preliminary investigation has determined at least 12 people were hurt, eight of whom suffered gunshot wounds. The remaining injuries were from debris, glass and injuries that occurred as people were fleeing the scene.
The shooting spree happened around 3:15 AM Saturday at 501 W. 4th Street, a former public bar that now reportedly is used as a private after-hours club.
According to Waterloo police, many of the people who suffered injures were taken to area hospitals for treatment of a variety of injuries. In a press release, authorities said two of the victims were in critical condition.
Investigators are asking for the public's help in solving the crime. Cedar Valley Crime Stoppers is offering a $2,500 reward for information leading to an arrest in the case.
Enter your number to get our free mobile app
Cedar Valley Landmarks - #1