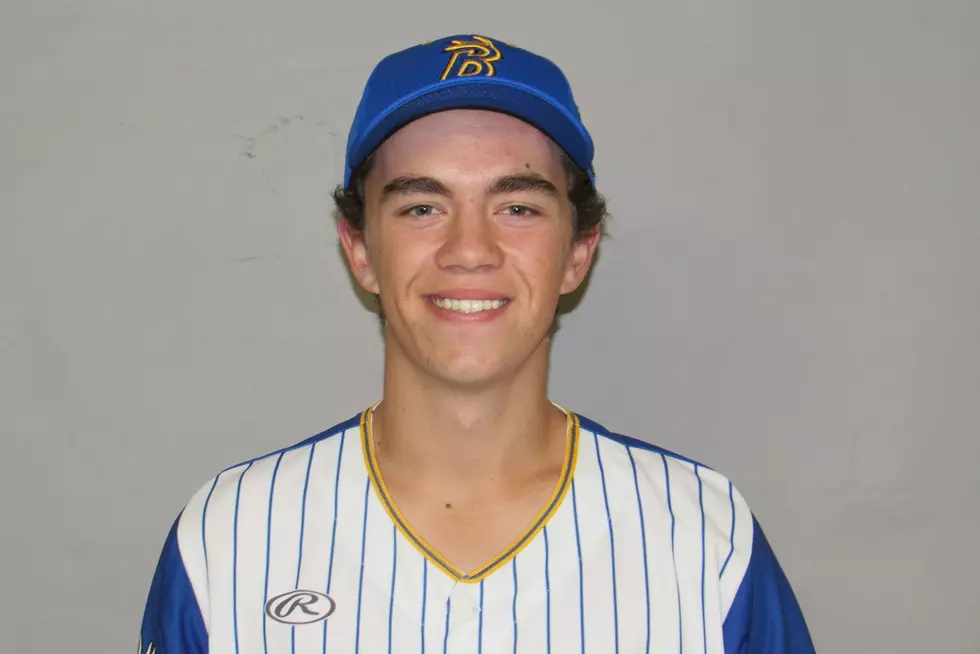 Bucks Shutout Thunder Bay, Clinch Playoff Spot
Daniel Colwell / Courtesy: Waterloo Bucks
The Waterloo Bucks entered the final night of first-half play needing a victory to end their six-year Northwoods League playoff absence. Mission accomplished.
The Bucks (20-16) survived a pitchers' dual at Port Arthur Stadium in Thunder Bay, Ontario, Tuesday night, shutting out the Border Cats 4-0. With the victory, Waterloo claimed the Great Plains East subdivision championship and clinched a spot in the Northwoods League playoffs.
Daniel Colwell carved up Thunder Bay (14-21) over 7.1 scoreless innings, while making his first collegiate career start. He struck out six while scattering three hits and two walks in earning his first college victory. The southpaw didn't allow a runner to reach second base until the eighth inning. Brett Lockwood pitched the last 1.2 innings to earn the save.
Patrick Ferguson led off the game with a single to right and found himself scampering to second as the Border Cats' right fielder mishandled the ball. Following a lineout and a groundout that moved Ferguson to third, Blake Berry crushed a double off the right field wall, bringing home Ferguson home and giving the Bucks a 1-0 lead.
Waterloo didn't get another hit until the ninth inning, when it exploded for three runs. Dylan Phillips and Blake Wagenseller led off the frame with back-to-back singles. R.J. Teijeiro advanced both with a sacrifice bunt, setting up a Matt Campos line-drive RBI single that brought in Phillips. Mike Nyisztor laid down a squeeze bunt up the first base line to score Wagenseller and bump Campos to second. Ferguson then grounded a single up the right side that scored Campos.
Waterloo will be returning to the postseason for the first time since 2013. With 20 wins in the first half, the Bucks matched their victory total throughout the entirety of last season.
The Bucks return home to begin the second half on Wednesday. They host the Rochester Honkers at 6:35 PM at Riverfront Stadium.
Contributing Author: Thomas Breach - Waterloo Bucks