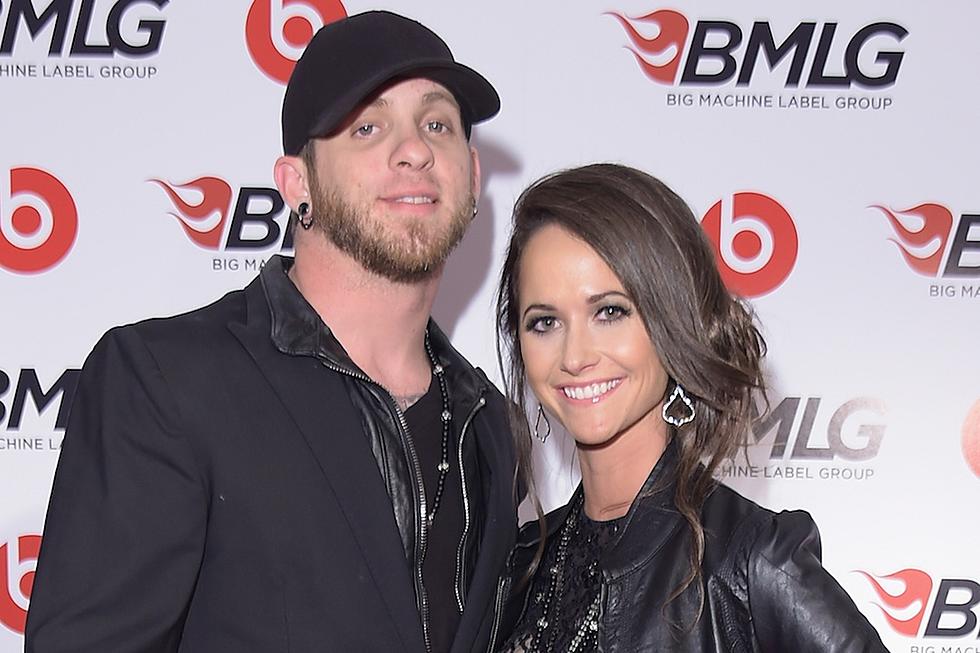 Brantley Gilbert + Amber Cochran — Country's Greatest Love Stories
Michael Loccisano, Getty Images
Sometimes, it takes a few broken hearts to find true love. After calling off his engagement to fellow country singer Jana Kramer, Brantley Gilbert finally found the one for him: Amber Cochran -- and she has actually been in his life for a number of years.
Cochran is a schoolteacher from Gilbert's hometown; he tells The Bobby Bones Show, "I met this little girl 10 years ago. You'll hear her in most of my songs." Gilbert adds that his wife "was the one that got away for about five years."
"It came back around, and I've never been happier," Gilbert says. "This little one, she's the one, and I'm a pretty stoked dude. I'm pretty excited to say the least."
Gilbert announced his engagement in October 2014 and pointed toward a June wedding, to correlate with Cochran's teaching schedule. Sure enough, the two tied the knot on June 28, 2015.
Gilbert's cousin, who is one of the most prominent Christian counselors in the Southeast, officiated the wedding -- and he also has ties to Cochran: "He was a youth minister at the church [where] I was working off some community service hours," Gilbert says, "and she was in the youth group."
Gilbert says he wouldn't trade a minute of his struggles -- he dealt with an addiction to opiates and alcohol in his 20s -- because they led him to finally find true love.
"When Amber came back in the picture, when she walked around the corner, it wasn't a choice. There wasn't anything I could do," Gilbert tells The Boot. "It was like, 'Well, all that 'single for life' s--t just went out the window.'
"She's always had a very, very, very big piece of my heart, and I think that had a lot to do with why I never could give a lot of myself away," Gilbert adds. "With her, she's my best friend, too, so finally having somebody to actually share all of this with and somebody that knows me very well, that I can vent to and that can vent to me ... There's nothing like having somebody that loves every single bit of you, and that you love the same way, to actually really share it with."
The Georgia native acknowledges that Cochran is a special person, who has endured plenty to make their relationship work.
"She respects the fact that it is a broken road, not to quote Rascal Flatts," Gilbert boasts. "All of that stuff that I went through, and all these other relationships, did get me back to her. And I learned a lot. Every time something went wrong and didn't go right, I learned, and it made me better for her."
Gilbert and Cochran welcomed their first child in November of 2017, after struggling to conceive for the first two years of their marriage. In 2019, daughter Braylen joined the family.