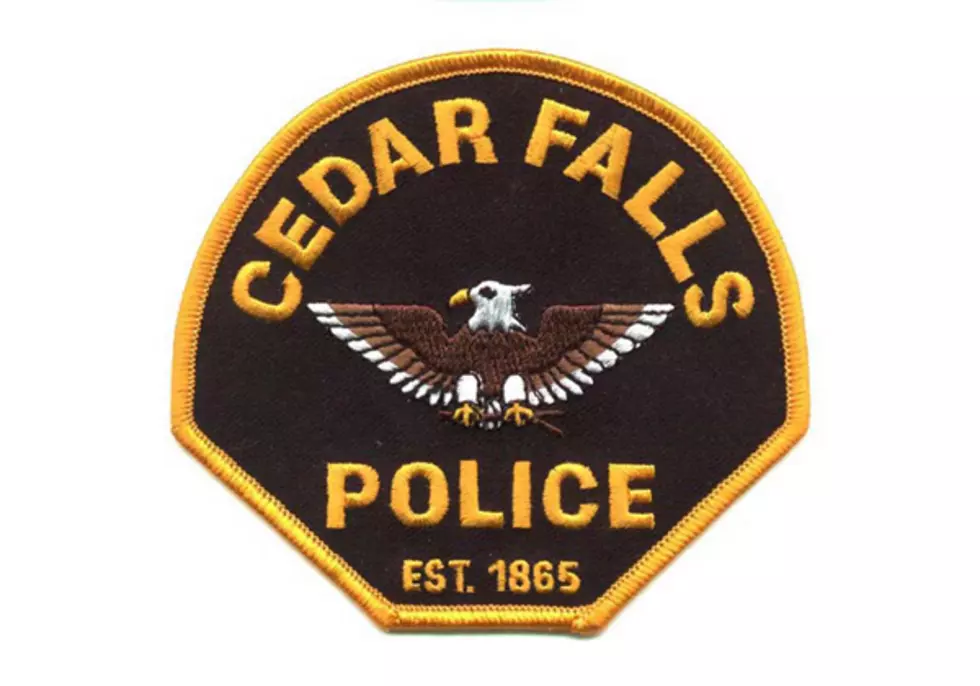 Cedar Falls Larceny Suspect Captured After Short Foot Chase
Source: Cedar Falls Police Department

An 18-year-old has been arrested on multiple charges connected to at least one larceny in Cedar Falls.
John Martin, Jr., of rural Parkersburg was taken into custody after a short foot chase Tuesday morning. Authorities said a Cedar Falls public safety officer suffered minor injuries during the pursuit.
According to a press release, officers were dispatched to the 1500 block of W. 5th Street shortly after 7 AM to investigate a report of a larceny in progress. The caller told authorities that a male suspect, dressed in black and wearing a backpack, was seen riding a bicycle through the neighborhood and entering vehicles.
A short time later, an officer checking the area located a male matching the suspect's description. As the officer approached, the young man fled on foot in the 1300 block of W. 8th Street.
Public safety officials said a passerby told the officer that the suspect had just left a bicycle in his yard. The officer found the man inside a fenced in yard. The suspect jumped the fence and ran into the backyards of homes in the 1200 block of W. 7th Street, where he was apprehended by authorities.
According to public safety officials, the bicycle Martin had in his possession was allegedly stolen during one of the larcenies. Authorities said Martin also had marijuana in his possession at the time of his arrest.
Martin was booked into the Black Hawk County Jail on charges of interference causing injury, possession of marijuana and possession of stolen property. Cedar Falls public safety officials said the reported larceny incidents remain under investigation.
Here is All The House You Get for $1 Million Dollar in Cedar Falls vs. Los Angeles
Got an extra mil? Don't move to Los Angeles, you can get waaay more house in the Cedar Valley.
UP NEXT: See how much gasoline cost the year you started driving