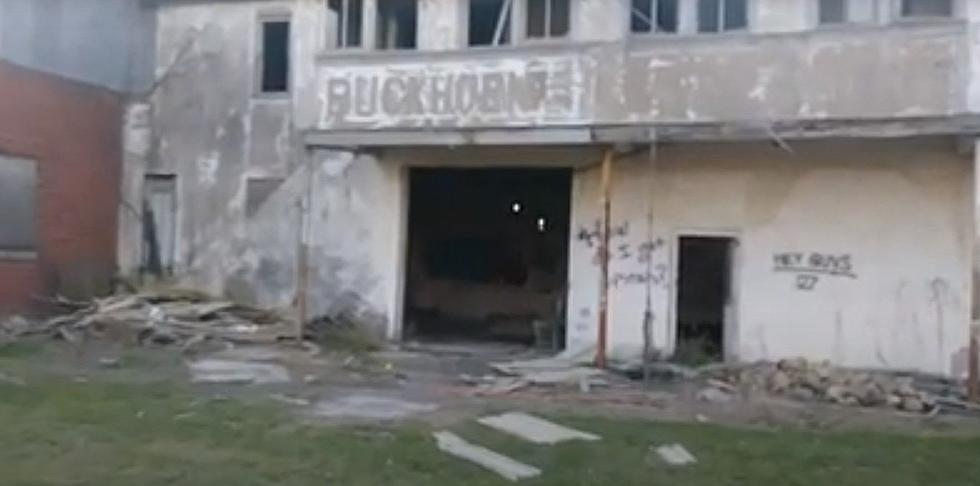 Ghost Town Iowa: See Inside Abandoned Buckhorn Creamery [GALLERY]
Adventuring with Ryan Byrd via YouTube
'Tis the season, ghost hunters! It's Halloween time in Iowa! My favorite season, personally. Cooler weather, bonfires, and changing leaves. And maybe best of all, ghost stories! Whether you believe in ghosts or not, Iowa has plenty of ghost towns. One is an hour away from Cedar Rapids, or about 90 minutes from Waterloo: Buckhorn, Iowa.
Abandoned Iowa: Buckhorn, Iowa
Located in Jackson County, Buckhorn is now just a series of abandoned buildings seemingly in the middle of nowhere, off Iowa highway 64. Across from the abandoned creamery (photos below) is an old cemetery. 
Buckhorn's history isn't too exciting. According to Only in Your State, Buckhorn was once a farmer's co-op. It was also home to a tavern (which every town needs) and hotel, stagecoach shop, the creamery, church, and more. Today, just a few run-down, abandoned buildings dot the landscape.
Inside the old creamery, you'll see, lots of graffiti and old furniture. The roof has caved in, at least in part, and it's not the most welcoming sight. So, are you ready to visit a real Iowa abandoned building? Let's go.
Abandoned Iowa: Buckhorn Creamery
See inside the Buckhorn Creamery located in the ghost town of Buckhorn, Iowa.
Spooky, no? Obviously visited by some potty-mouthed ruffians, the building has clearly seen better days. It also appears the former owners got out in a hurry, making you wonder, why exactly did this building, and the town, become abandoned?
While on the subject of ghost towns, have you ever wondered how many there are dotting the map of our country? Here are some answers:
How Many in America: From Guns to Ghost Towns
Can you take a guess as to how many public schools are in the U.S.? Do you have any clue as to how many billionaires might be residing there? Read on to find out—and learn a thing or two about each of these selection's cultural significance and legacy along the way.